The Walt Disney Company is investing an additional $800m (RMB5bn) into its Shanghai theme park, which is scheduled to open in December 2015.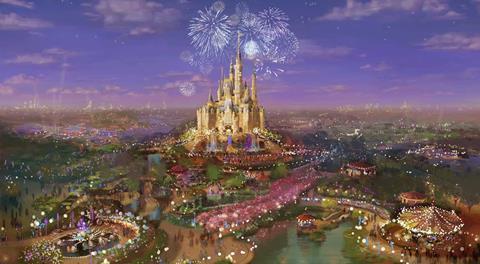 In a statement, Disney said it had reached an agreement with its joint venture partner in China, Shanghai Shendi Group, to "accelerate the expansion of Shanghai Disney Resort".
The investment, which brings the park's total cost to $5.5bn, will be used for additional attractions and entertainment, most of which is scheduled to be completed by the opening day.
"Since we first broke ground in Shanghai we've been very impressed with the growth of China's economy, especially the rapid expansion of the middle class and the significant increase in travel and tourism," said Disney chairman and CEO Bob Iger, who made the announcement at the Milken Institute Global Conference in Los Angeles on Monday.
"Like all of our parks, Shanghai Disney Resort was designed to expand over time, and this investment allows us to bring some of those additions online earlier," said Thomas O. Staggs, chairman of Walt Disney Parks and Resorts.
The Chinese travel market has been projected to grow 34% between 2012 and 2015, while the number of upper-middle class and affluent households in China is expected to grow 18% annually between 2012 and 2022.
Shanghai Shendi Group holds 57% of the company that owns the park, with Disney holding the remaining 43%. Disney is the majority shareholder in the management company responsible for creating, developing and operating the resort.