The New York-based distributor has taken another step towards establishing a de facto international sales operation with the announcement on Tuesday that it is broadening its involvement in the Sundance acquisition.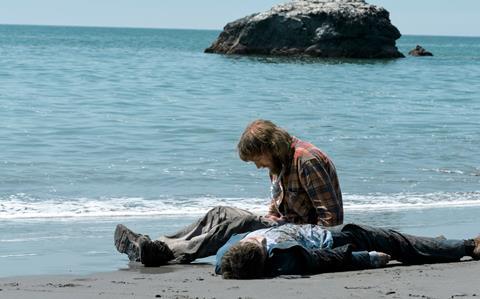 A24 initially picked up North American rights in Park City to Dan Kwan and Daniel Scheinert's Swiss Army Man, an eccentric and divisive buddie movie that stars Daniel Radcliffe and Paul Dano and won the best director prize.
On Tuesday A24 said it now owned worldwide rights and would partner with distributors and platforms to market and release the film globally.
Sasha Lloyd, the former executive at Goldman Sachs brought in at the start of the year to oversee all film and television distribution and business development in the international marketplace, will lead efforts.
The film will open in New York and Los Angeles on June 17 and expand nationwide on July 1.
"In our short history, we have seen great success from releasing bold, original films that have distinct and cut-through storytelling and talented young cast who connect with their audience," said A24.
"The Daniels are visionaries and have created one of the most original, funny and heartfelt movies we've seen in a long time. It's exactly what smart younger audiences around the world want."