EXCLUSIVE: The distributor is broadening its remit with the acquisition of worldwide rights to Sound Of Redemption: The Frank Morgan Story.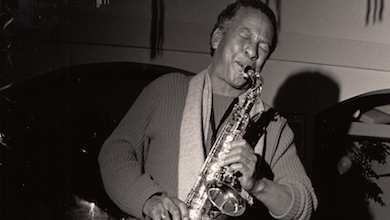 The documentary has already played at IFC Center in New York and Laemmle Theaters in Los Angeles and will be made available to international buyers at MIPDoc with a focus on distribution in 2017 on digital and broadcast platforms.
Sound Of Redemption: The Frank Morgan Story chronicles the life of alto sax player and Charlie Parker protégée Frank Morgan, a musical prodigy who became a longtime heroin junkie, San Quentin prisoner and, ultimately, a jazz legend.
"This beautiful documentary is an amazing testament to the power of music, and we are extremely excited to share Frank's story with people all over the world," said BOND/360 COO Elizabeth Sheldon.
"As BOND continues to focus on the art and culture space, this acquisition furthers our presence in the international marketplace for high quality nonfiction films."
Sheldon negotiated the deal with the film's executive producer, Michael Connelly, and director, NC Heikin.