EXCLUSIVE: Automatic Entertainment has closed key territories on upcoming Film4 FrightFest world premiere.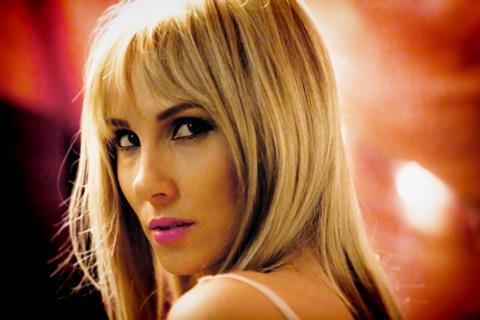 Jon Knautz's erotic thriller stars Woody Naismith, Elizabeth Sandy and Alexis Kendra (pictured) and centres on an emotionally unstable stripper who descends into madness after her boyfriend dumps her.
Knautz co-wrote the screenplay with Kendra and Goddess Of Love is styled in the vein of films by Brian De Palma and Roman Polanski.
Automatic has closed sales with IPA Asia Pacific in Thailand, Line Tree in South Korea, New Select in Japan and Panorama in Hong Kong. Signature Entertainment will distribute in the UK.
The film will receive its world premiere at London FrightFest on August 31 and has also been accepted to play in the Panorama strand at Sitges which runs from October 9-18.
"I was very inspired by films like Taxi Driver and Repulsion and I became fascinated with the idea of having the audience experience a film through the eyes of an individual who is completely detaching from reality," said Knautz.
"At first, you sympathise and connect with the protagonist, but as the story unravels, the viewer starts to pull away as they begin to realise that the protagonist may actually be the antagonist."
"We're thrilled that Goddess Of Love has been accepted to this year's FrightFest and Sitges," said Jeffrey Giles of Automatic Entertainment, which also represents US rights. "We believe audiences will respond to the provocative nature of the film."
Film4 FrightFest is set to run from August 27-31.