EXCLUSIVE: The distributor has taken on director Jeffrey Bell and producer Mike Dieffenbach's MLS football documentary.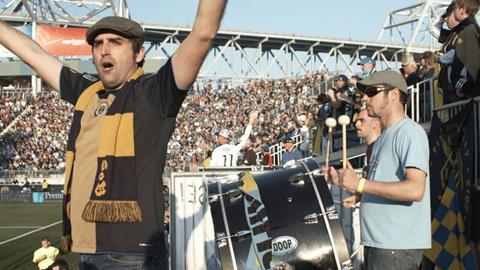 Sons Of Ben will launch on DVD and digital platforms on July 22, which coincides with the start of the 2016 AT&T MLS All-Star week.
The film recounts how a small group of Philadelphia area fans managed to secure their team an MLS franchise by creating a supporters group before the team even existed.
The supporters group, called the Sons Of Ben, convinced the league to bestow an expansion franchise in the country's fourth largest media market and captured the imagination of the sports press.
"It was the Philadelphia sports fans' mindset that got this done and first attracted us to the project and we're so happy to be getting this release from Gravitas," said Bell.

"Worldwide, soccer is the biggest sport there is, and we're looking forward to bringing Sons of Ben to audiences around the country and around the world."
Bell and Dieffenbach will re-release the film on DVD after it had previously been made available on a limited basis.