Kennedy Brice, Casper Van Dien (pictured) and Victoria Pratt star in the sci-fi thriller.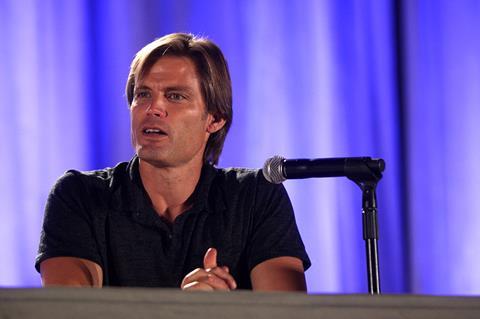 L Gustavo Cooper directed June from a screenplay he co-wrote with Sharon Y Cobb about June a nine-year-old orphan girl who shares her body with an ancient supernatural being whose mission is to destroy mankind.
When June is adopted by a loving family, she must battle with the being to save her new parents and herself.
Cooper produced with James Fler, Jacquelyn Frisco, Gregor Habsburg, Andrew Thomas Hunt, Michael Paszt and Duane A Sikes.
Michelle Czernin von Chudenitz and Jessica Kill served as executive producers.
Mark Ward, chief acquisition officer at Image owner RLJ Entertainment, brokered the deal with Raven Banner's Paszt and Fler on behalf of the filmmakers.
In other news, First Run Features has picked up North America from Submarine Entertainment to Welcome To Leith. Michael Beach Nichols and Christopher K. Walker directed the documentary about townspeople in North Dakota who struggle against a vocal white supremacist. The flm will receive a theatrical qualifying run later this year.n