The distributor has picked up North American rights from Beta Cinema to Israeli film-maker Elite Zexer's directorial debut and Sundance selection.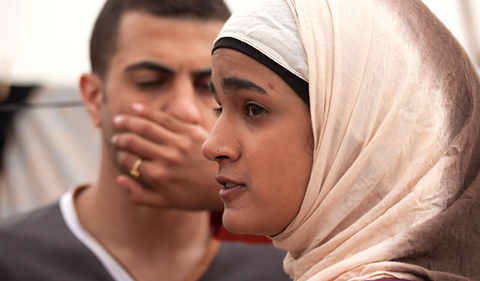 Sand Storm tells of a fiercely independent Bedouin girl whose headstrong nature forces her to confront life-changing decisions within her intimate community. Lammis Ammar and Ruba Blal star.
The film earned top awards at the work-in-progress sections at the Jerusalem and Locarno film festivals and received its North American premiere earlier this year in Park City where it won the World Cinema Grand Jury Prize: Dramatic award.
It also played in the Berlinale's Panorama section and recently won the New Directors competition at the Seattle International Film Festival.
Sand Storm will play at New York's Film Forum on September 28 prior to expanding into key markets this autumn.
Haim Mecklberg and Estee Yacov-Mecklberg produced, while Rami Yehoshua, Moshe Edery, Leon Edery and Yigal Mograbi served as executive producers.
Kino Lorber's CEO Richard Lorber brokered the deal with Beta Cinema's CEO Dirk Schürhoff.