The distributor has acquired all North American rights to Jafar Panahi's newly annointed Berlinale Golden Bear winner.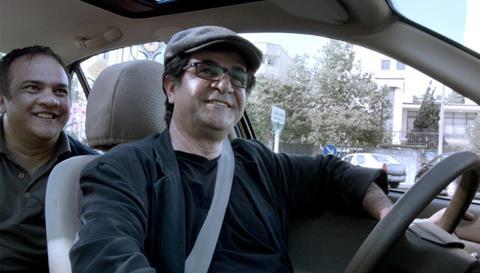 In Taxi, the Iranian film-maker set up a cab with a camera and drove around Tehran as he talked to fares about their opinions.
Darren Aronofsky, who served as president of the Berlinale jury said: "Jafar Panahi created a love letter to cinema. His film is filled with love for his art, his community, his country and his audience."
Kino Lorber will release the film theatrically in the autumn. Taxi also won the FIPRESCI International Critic's Prize in Berlin.
"I'm a film-maker," said Panahi. "I can't do anything else but make films. Cinema is my expression and the meaning of my life. Nothing can prevent me from making films as when being pushed to the ultimate corners I connect with my inner-self and in such private spaces, despite all limitations, the necessity to create becomes even more an urge.
"Cinema as an art becomes my main preoccupation. That is the reason why I have to continue making films under any circumstances to pay my respect and feel alive."
"Jafar Panahi is simply one of the greatest filmmakers of our time," said Kino Lorber CEO Richard Lorber. "Taxi proves this yet again and more so, showing how film can be a work of art and a potent political instrument of change, and all the better for provoking audience delight.
"Kino Lorber wasn't 'bear hunting' when we decided to acquire it, but its award will help us find ever more appreciative and expanded audiences across the US and Canada."
Lorber negotiated the deal with Celluloid Dreams president Hengameh Panahi.