EXCLUSIVE: Embankment Films boards adaptation of post-apocalyptic book series 'Forest Of Hands And Teeth'.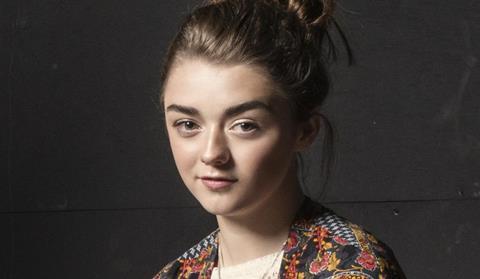 Embankment Films has signed on to sell Doug Liman-produced YA thriller The Forest Of Hands And Teeth, which will star Game Of Thrones' Maisie Williams.
The film is based on the first in the trilogy of post-apocalyptic zombie-fantasy novels by Carrie Ryan, adapted by and to be directed by actres- turned first-time feature director Kate Maberly (Finding Neverland).
Former Screen Star of Tomorrow Williams will play the headstrong young Mary, who dreams of venturing beyond the fence that surrounds her village in the heart of the forest.
Prevented from leaving by the authoritarian Sisterhood and the terrors of the Unconsecrated that lurk beyond the perimeter, Mary uncovers the secrets at the heart of her community that threaten to destroy the fragile peace.
Pre-production is underway with shoot set for early 2017 in Romania.
The Bourne Identity director-producer Liman said of the project: "The Forest of Hands and Teeth is that rare project – smart, commercial and original. Forest combines the hugely commercial premise of Carrie Ryan's bestselling young adult novel with the coolness of Euro chic and the intelligence of Umberto Eco's The Name of the Rose."
"Kate's passion and drive reminds me of myself when I had secured the rights to The Bourne Identity and nothing was going to stop me from directing it. The particular and intentional dynamic of a female director, female star and female adversary will only enhance this truly unique movie.
"Working with Kate on Forest I know her to be an extraordinary storyteller. I have spent the last two years working with Kate on the script and the production plan, and I look forward to continuing that role during the shoot in Romania."
Williams is currently in post-production on iBoy and A Storm In The Stars. Embankment's Cannes slate also includes Andrew Garfield-Andy Serkis drama Breathe.