EXCLUSIVE: SVOD service adds six titles, including Berlin Panorama opener I, Olga and Mathieu Amalric drama; theatrical, UK and US deals among haul.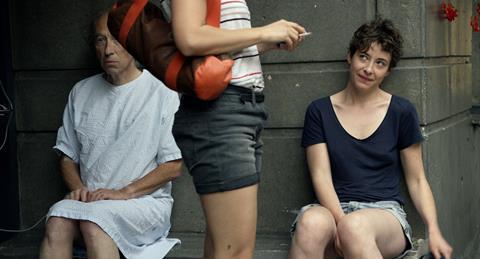 Ambitious SVOD service MUBI has secured world digital rights to two titles and UK theatrical and digital rights on four more.
MUBI has secured all UK and Ireland rights for Berlinale Panorama opener I, Olga, Tomas Weinreb and Petr Kazda's intense re-telling of the Czech murderess Olga Hepnarova, set in 1970s Prague.
MUBI will premiere the feature in cinemas and on the service in the coming months.
MUBI has secured rights in US, UK and Ireland for Rachel Lang's feature length debut, Baden Baden, and also rights in the UK and Ireland for Eugène Green's latest feature, Son Of Joseph. They will both premiere in cinemas and on the service later this year.
The company has inked global digital rights on Luis Lopez-Carrasco's experimental 80s-set Locarno 2013 title El Futuro and Suenan Los Androides, which premiered at last year's Berlin Film Festival, and is loosely based on the Philip K. Dick novel, Do Androids Dream of Electric Sheep?
Both films will receive their global online premieres on MUBI this month.
Rounding out their haul of new titles is all UK and Ireland rights to the César-nominated Cannes 2014 title The Blue Room, directed by Mathieu Amalric.
The erotic thriller stars Amalric alongside Léa Drucker and Stéphanie Cléau and debuted at the Cannes Film Festival in 2014, in Un Certain Regard.
Bobby Allen, MUBI's vp of content said: "We are extremely excited about bringing these incredible films to our audience, fresh from the festival panorama. These exclusive digital and theatrical rights acquisitions are part of our wider strategy to bring the best of global cinema to our subscribers and we are looking forward to a very active Cannes to round up our slate."
During last month's EFM, MUBI finalised a deal with Wide across the US, UK and Mexican markets, to screen an array of library films that include Locarno Special Jury Prize Winner A Perfect Couple, Rotterdam winner Clip and Locarno Golden Leopard nominee Nuage.
Additional recent deals for the company include global rights on ten titles from the Rivette and Duras Library including Out 1, global non-exclusive rights with Arte International for the William Klein library, global non-exclusive rights for 17 film festival titles with Bac International including Michel Franco's After Lucia and Carlos Reygadas' Silent Light.
The company has also tied up global non-exclusive rights deal with Sine Olivia Pilipinas for nine Lav Diaz films.
Next up for the expanding outfit is the release of Miguel Gomes' three-volume saga, Arabian Nights, which, in a deal with New Wave Films, will screen theatrically in the UK from April 22nd and launch online via the streaming service in late May.
In January, MUBI announced a partnership with leading Chinese entertainment company Huanxi Media and a $50 million investment to bring MUBI to Chinese audiences later this year.