EXCLUSIVE: Christopher Douglas-Olen Ray directed the horror film by DeInstitutionalized starring Bill Cobbs, Richard Grieco and Eddie Steeples.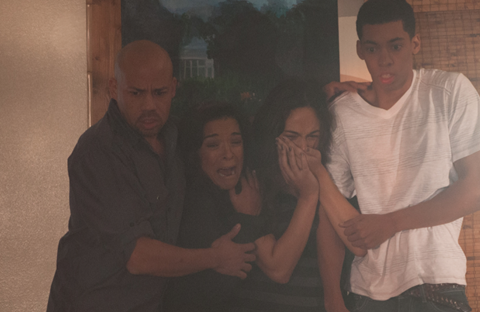 MVD Entertainment acquired North American rights from MVD DeInstitutionalized and plans a limited theatrical release and full home entertainment release across multiple platforms later this year.
Aurora Perrineau, Diahnna Nicole Baxter, Gerald Webb and Vine celebrity Melvin Gregg round out the key cast.
The story centres on a troubled married couple that moves their family into a dream home and must rally together when a malign force traps them in a labyrinth within.
"DeInstitutionalized is pleased to partner with MVD Entertainment to introduce this trailblazing diverse film to the world," said DeInstitutionalized partners Gerald Webb and Christopher Ray.
"I'm thrilled to be working with the team at DeInstitutionalized on the release of the horror/thriller A House Is Not A Home," said MVD Entertainment director of home video sales and acquisitions Eric D. Wilkinson.