Sony Pictures Home Entertainment (SPHE) and Transmission Films on Wednesday announced a multi-year distribution agreement for Australia-based Transmission's library and future releases.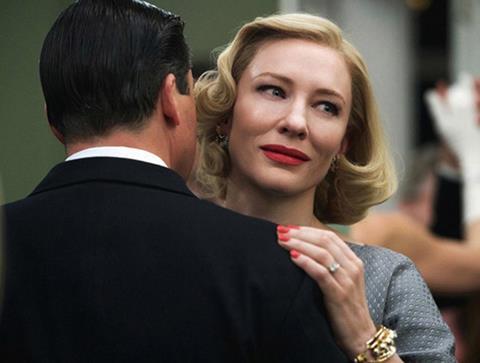 Starting on October 1 SPHE will distribute Transmission's titles on both physical and digital formats for the home entertainment market in Australia through its joint venture Universal Sony Pictures Home Entertainment Australia Pty Limited and in New Zealand.
Transmission's future new release slate includes Todd Haynes' Cannes hit Carol starring Cate Blanchett, Suffragette starring Carey Mulligan and Meryl Streep, Sundance selection Brooklyn and Martin Scorsese's upcoming Silence starring Liam Neeson and Adam Garfield.
Further upcoming Transmission titles include productions from sister company See-Saw Films such as Mr. Holmes starring Ian McKellan and Laura Linney, Lion starring Dev Patel and Nicole Kidman, Anton Corbijn's Life with Robert Pattinson and Dane DeHaan, and Justin Kurzel's Cannes selection Macbeth with Michael Fassbender and Marion Cotillard.