Submarine announced at International Documentary Film Festival Amsterdam (IDFA) it has licensed Jessica Edwards' Mavis! And Laura Israel's Don't Blink - Robert Frank in multiple territories.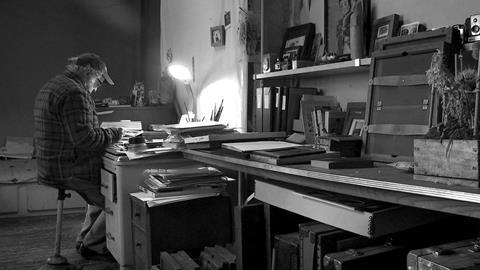 Mavis! has gone to Madman in Australia and New Zealand, Films We Like in Canada, NonStop Entertainment in Scandinavia and NTR for Dutch TV. Submarine represents remaining US rights.
David Koh brokered the deals for Submarine and the filmmaker with Madman Entertainment managing director Paul Wiegard, Ron Mann of Films We Like, CEO Jakob Abrammsson of NonStop and NTR head of documentary acquisitions Nathalie Windhorst.
Mavis! is screening at IDFA and chronicles the life of gospel/soul singer and civil rights icon Mavis Staples and her family group, the Staple Singers.
Don't Blink - Robert Frank (pictured) has gone to NFP Films in Germany and Austria, Films We Like in Canada and Feltrinelli in Italy.
Koh negotiated the deals with managing director Christophe Ott of NFP Films, Mann of Films We Like and Anastasia Plazzotta of Feltrinelli.
The film recounts the life and work of its titular photographer and filmmaker.