EXCLUSIVE: Expanding Swen Group strikes deal with IM Global for Northern Ireland 'Troubles' drama starring Timothy Spall.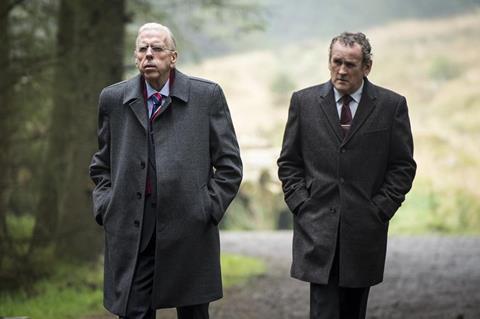 The Swen Group has acquired UK and Ireland rights to Venice and Toronto drama The Journey from IM Global.
The acquisition will mark the first UK release for the growing distributor, which recently expanded into US distribution.
The company, known for its acquisitions in Latin America, is understood to be finalising deals for The Journey in other major European territories and is eyeing further acquisitions for the UK and US.
Swen will partner with Shear Entertainment on the UK theatrical release, which is earmarked for June 30.
The deal was brokered by Michael Rothstein on behalf of IM Global and Swen Group founder Murray Lipnik.
The Journey, starring Timothy Spall and Colm Meaney, charts a fictional meeting between adversarial Northern Ireland politicians Ian Paisley, leader of the Democratic Unionist Party, and Sinn Fein's Martin McGuinness.
The film was written by Colin Bateman and produced by Piers Tempest and Mark Huffam, along with Matt Jackson and IM Global founder and CEO Stuart Ford.
Nick Hamm directs; co-starring are Freddie Highmore, Toby Stephens and the late John Hurt, in one of his last roles.
Backers include IM Global, Northern Ireland Screen and LipSync Productions.
Lipnik commented: "We are very excited to continue our international expansion into the UK following our recent announcement of a slate of US theatrical releases including the critically acclaimed Una. The Journey is an entertaining yet important film, and the perfect fit for our first UK release."