Seeking his first best picture Oscar in what will be five years come February 26 2017, Harvey Weinstein has planted two flags in the upcoming awards season.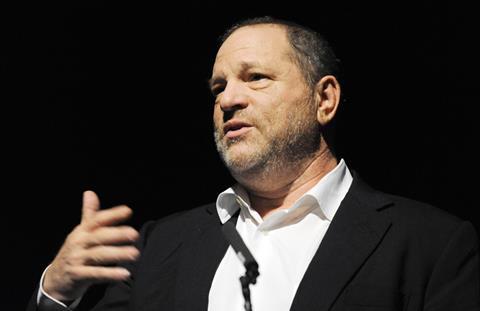 The Founder moves up from November 25 to August 5 and stars Michael Keaton as Ray Kroc, the Illinois milkshake machine salesman who turned McDonalds into the global juggernaut it is today.
John Lee Hancock directs from a screenplay by Robert D Siegel. Nick Offerman, Linda Cardellini, Laura Dern, BJ Novak, and John Carroll Lynch round out the key cast.
Don Handfield, Karen Lunder, Jeremy Renner, and Aaron Ryder produce. FilmNation licensed international territories.
Lion, a feel-good story from See-Saw Films, Weinstein's collaborators on the 2010 multiple Oscar winner The King's Speech, moves into the November 25 slot for a limited release that will qualify for awards consideration.
Garth Davis, who co-directed with Jane Campion See-Saw's TV series Top Of The Lake, directs Dev Patel, Rooney Mara, and Nicole Kidman.
Luke Davies adapted the screenplay from Saroo Brierley's non-fiction book of the same name about a young adopted man living in Australia who uses Google Earth to find his real parents in India. The producers are Iain Canning, Emile Sherman, and Angie Fielder.
In the last few years the Oscar returns have been paltry by Weinstein's lofty standards and one has to go back to 2012 to find his last best picture Oscar winner, The Artist.
His choice selections of the season that just ended, Carol and Macbeth, emerged empty-handed, while Southpaw, the film he declared in Cannes last year would earn Jake Gyllenhaal a nomination, was dropped from the awards runway before the season hit its stride.
"I am determined to show that adult fare and award-calibre movies should be able to open any time of year and be successful," said Weinstein in a statement issued on Tuesday.

"Last season was saw a crowded fall where some terrific films struggled to find an audience. This year I want to spread out our slate and give them the best opportunity to succeed."

He emphasised the awards pedigree of The Founder, which he called "brilliant" and described as one of the most controversial films he had ever worked on.
Lion, he said, was a "touching and beautiful family story" that would work well during the holiday season.