Denmark's biggest festival to open with Marvel fantasy, which opens in US one week later.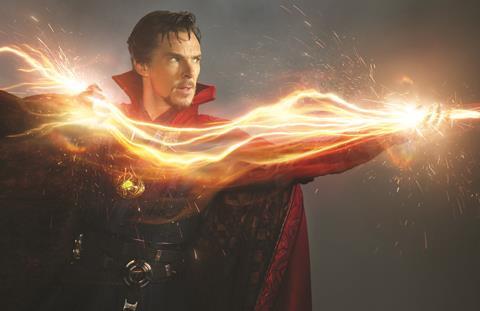 Denmark's biggest feature film festival CPH PIX is set to launch its 8th edition on October 27 with Marvel's fantasy Doctor Strange, starring Benedict Cumberbatch.
Scott Derrickson's anticipated feature co-stars Mads Mikklsen, Tilda Swinton, Rachel McAdams, Benedict Wong and Chiwetel Ejiofor.
Cumberbatch plays a damaged neurosurgeon who sets out to repair his hands only to find himself protecting the world from inter-dimensional threats.
"We are thrilled that Disney and Marvel has given us the opportunity to premiere the film," said festival director Jacob Neiiendam.
"Doctor Strange is a different kind of superhero, more philosophical and mystical, and I honestly couldn't have asked for a better showpiece to kick off the festival."
The film, which opens in select territories in the week of October 24 and in the US one week after its premiere at CPH PIX, will see Danish actor Mads Mikkelsen tackle one of his biggest English-speaking roles as the film's main villain, playing opposite Cumberbatch as the titular hero.
The festival's opening night will also see the festival hand out the Nordic Film Award to a new Danish filmmaking talent.
The festival has moved from its April slot to Oct 27 - Nov 9 in 2016 and as previously announced it now includes the BUSTER film festival as a dedicated school and family programme.