EXCLUSIVE: Sergei Polunin ballet dancer doc is directed by Oscar-nominated Steven Cantor.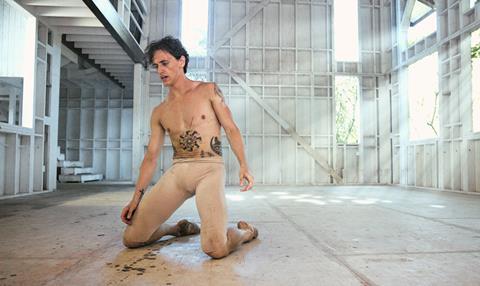 UK distribution outfit Dogwoof has pounced on Dancer, the documentary about ballet dancer Sergei Polunin from Oscar-nominated director Steve Cantor.
Referred to as 'the James Dean of ballet' Polunin is known as one of the most gifted dancers of his generation and was the youngest principal dancer ever at the British Royal Ballet. His performance in Hozier's 2015 music video Take Me To Church earned him mainstream fame.
Emmy-nominated director Cantor is most noted for his 1994 Oscar-nominated documentary short Blood Ties. His other work includes documentaries chronicling a James Blunt concert in Kosovo (James Blunt: Return To Kosovo) and a feature about indie band The Pixies (loudQUIETloud).
Dancer was produced by Oscar-nominee Gabrielle Tana (Philomena). Executive producers include Christine Langan from BBC Films (The Queen), Carolyn Marks Blackwood from Magnolia Mae Films (The Duchess) and Henry Normal and Steve Coogan from Baby Cow (Philomena).
The deal was signed between Dogwoof's head of distribution Oli Harbottle and WestEnd's managing director Eve Schoukroun.
Dogwoof is planning a UK theatrical release in 2017.
In March, Screen exclusively revealed that Sundance Selects had secured US rights to the film.
WestEnd has closed deals for the film in a raft of other territories including Universum (Germany), TF1 Video (France), Teodora (Italy), Smile (Scandinavia), Karma (Spain), Praesens (Switzerland), Vendetta (Australia and New Zealand), PNW (Canada), Uplink (Japan), At9 (Korea), DDDream (China), Edko (Hong Kong), Filmtrade (Greece) and United King (Israel).
At Cannes 2015, Screen spoke to Sergei Polunin about taking ballet to the big screen.