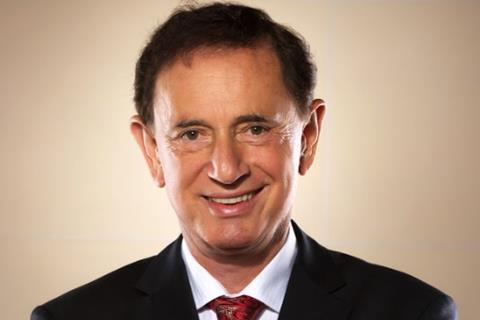 American businessman Forrest Lucas and racing driver turned film producer Ali Afshar, founders of production and financing company ESX Productions, are launching a US theatrical distribution operation.
Under a new Forrest Films banner, the operation plans to release seven films in 2019. Former Open Road Films executive Scott Kennedy has been named the new banner's president of worldwide marketing and distribution. Kennedy will also oversee the international sales agents that will be appointed to handle foreign sales on the films.
ESX, whose productions have included American Wrestler: The Wizard and DVD premiere Dirt, both distributed by Warner Bros, will now operate as a label of Forrest Films, with actress-producer Christina Moore joining the Forrest producing team.
The company says its distribution operation will be supported by a media fund backed by Lucas that will provide P&A funding for limited, platform and wide releases.
Films set for release next year include action drama Ride, starring Chris 'Ludacris' Bridges, drama Bennett's War, with country music star Trace Adkins, American Fighter, starring Tommy Flanagan, and sports-themed tale Lady Driver, with Christina Moore and Grace Van Dien.
Lucas, founder and owner of Lucas Oil Products, commented: "I entered the movie industry with a commitment to bring inspirational, hopeful content to the marketplace. Putting these movies in theatres is an extension of this mission. Being in the US theatrical distribution business allows for a direct connection to filmgoers and a way to build our purpose-driven brand."
Afshar added: "Our feeling is that the types of films we support are underserved in the theatrical space, hence an opportunity exists for us to be the ones delivering movies that speak to these audience segments."
Kennedy said: "I am thrilled to be joining the ESX Productions and Forrest Films team. Our slate of films emanate highly impressive quality and the team's contemporary perspective on distribution and marketing signifies a promising future for the brand."