The independent sector may have as much to lose from piracy as the majors. But for some, 'sharing' their films - often for free - can build an audience. Wendy Mitchell reports.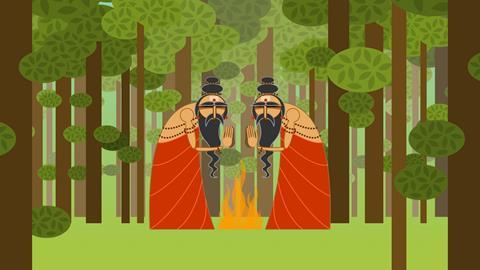 The independent industry is being affected by copyright infringement in complex ways, from DVD sales to financing future projects.

"It's just as big a problem for [independents], if not bigger," says John Malcolm, senior vice-president and director of worldwide anti-piracy operations for the Motion Picture Association of America (MPAA).

"Independents don't have a large slate of films, they don't have distribution deals throughout the world. Unlike the studios, they don't have opportunities to make up losses in one market with profits in another market."

Teun Hilte's London-based company Content Republic delivers independent films to legitimate online platforms such as The Auteurs, LoveFilm and Babelgum. "The independents generally can't afford to send a Learjet of lawyers around the world like you might do to protect something like Wolverine," he says.

The availability issue
Peter Buckingham, head of distribution and exhibition at the UK Film Council, points to FindAnyFilm.com, a UKFC-backed database that allows consumers to search available platforms for films (theatrical, DVD or streaming/download).

In the five months since the site's launch, it has had 60,000 requests for alerts when a title is available in a particular format ― and a whopping 60% of those requests are for streaming or downloading. Yet of the 30,000 titles in the database (20,000 of which are available in some format), just 1,200 are available for downloading/streaming in the UK.

"A lot of people are at some point going to go to illegal sites because the films aren't available on legitimate sites," says Buckingham. He confirms it is not just blockbusters that consumers want to stream ― alerts have been requested for some 8,900 titles. The long-tail phenomenon is certainly coming into play.

One common problem for independent films is that they may only be showing in one or two cities ― leading fans whether in Yorkshire or Minnesota to assume their only option is an illegal download. One company addressing that problem is US-based IFC, which boasts the Festival Direct platform for non-theatrical releases, plus IFC In Theaters + On Demand, offering on-demand access that runs concurrently with the theatrical release.

Past titles have included Gomorrah and Che, available to smaller markets or those who prefer to watch from home.
Andy Whittaker, CEO of UK distributor Dogwoof, notes that piracy has both plus and minus points for most independents. "I remember when I saw the first pirated copy of one of our films [still in cinemas at the time].

At first I was angry, but then I had an odd feeling this was a sign we were doing something right," he explains. "Pirates are not going to bother pirating a film that sells only 10,000 copies."
Whittaker continues: "Piracy hurts our revenues, but it also creates new customers that otherwise may not have found out about Dogwoof films, so at present it balances out."

Dogwoof also works with UK-based online video search company Blinkx to offer some of its catalogue online free of charge in an ad-supported model.

Some film-makers have even encouraged pirates to spread their film, such as Swedish anti-intellectual piracy project Steal This Film and the low-budget sci-fi flick The Man From Earth ― which received great buzz (and some actual revenues) after being downloaded more than 100,000 times from pirate sites.

One famous case of indie piracy is Nick Love's 2004 movie, The Football Factory, produced and distributed by the UK's Vertigo Films. An estimated 400,000 people saw it on counterfeit DVDs before its ­theatrical launch.
"People thought we leaked the film to get word of mouth, but we didn't," says Vertigo head Rupert Preston.

"However, the film has now sold 1.3 million units on DVD which proves the audience will then buy the real thing."
Now, Vertigo is fighting piracy on its release of Bronson, despite DVDs being watermarked. "We've hired an anti-piracy company that is zapping hundreds of peer-to-peer sites on a daily basis," says Preston. "Basically, you can Google the film and start downloading it illegally within 30 seconds."

Free and legal

There are also film-makers who want to legally distribute their films for free. Nina Paley, the New York-based director of award-winning animated feature Sita Sings The Blues, offers her film online free of charge under the Creative Commons Attribution-Share Alike Licence.

"The more people see the film, the greater demand for purchasable items like DVDs," Paley explains. "Sita DVDs are selling online at a steady clip, even though ― probably because ― the film can be downloaded for free. Free sharing has also increased demand for paid theatrical screenings."

That may work for individual film-makers but it will not sustain the industry under current revenue models. As Buckingham says: "We have to make sure our films are available digitally in a way that protects intellectual property. We need to make sure people don't get accustomed to getting content online illegally for free."
Tell us your view on piracy, take ScreenDaily's survey here.
The figures
60,000
Number of requests to track down films via the UKFC's FindAnyFilm.com database
1,200
Number of films available in the UK for streaming or downloading
100,000
Number of times sci-fi film The Man From Earth has been downloaded from illegal sites