In an Asian version of the Venice-Toronto marathon, the credits have now rolled on the Pusan and Tokyo film festivals. International buyers and sellers tell Liz Shackleton which event they found to be the most useful.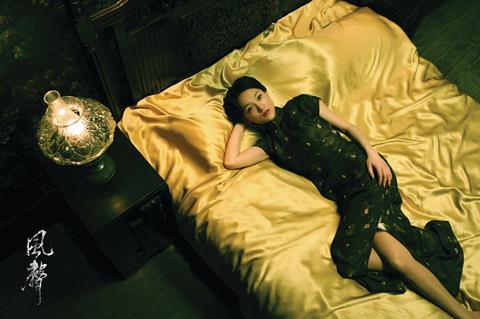 The big dilemma this autumn for the Asian film industry, indeed anybody who is involved in selling to or producing with the region, was whether to attend either the Pusan or Tokyo film festivals, or both.
"There were some US companies in Tokyo but they were looking for remake material, not doing acquisitions"
Both events now have a fully fledged film market, a projects market and other industry-focused events, and neither has the least intention of giving these up. This year, the festivals ran back-to-back, meaning it was possible to hit Pusan's Asian Film Market and Tokyo's Tiffcom on the same trip. While this seems simple enough, many companies also had to factor in trips to the Rome film festival, Mipcom and preparations for the upcoming American Film Market (AFM).

Now the two-week flurry of meetings, screenings, seminars and networking events is over, it seems there is no easy answer to the question of which Asian event is the most crucial to attend. "They're different types of markets-they're not really competing," says Clarence Tang of Hong Kong-based sales agent Golden Network Asia. "Pusan is more of a traditional film market, whereas Tokyo is more specific-the buyers are looking for Japanese content."
Contrasting atmospheres

Spread across four floors of Pusan's Seacloud Hotel, the Asian Film Market is smaller and quieter than the Tokyo event, but it is more focused on film and has a higher proportion of overseas visitors. Tiffcom, in the Roppongi Hills complex, feels bigger and busier, but it is a market for all kinds of content-film, TV, animation and comics-and is dominated by the Japanese content industry.

Neither market reported a huge amount of deal activity, with most sellers claiming they would close or announce deals at AFM. Tiffcom appeared to have more buyers from across the Asia Pacific region, while Pusan was heavier on Korean buyers and festival programmers.

US and European buyers were scarce at both events. "There were some US companies in Tokyo but they were looking for remake material, not doing acquisitions," says Tadayuki Okubo of Japanese studio Toei.

As the Tokyo market works well for them, some of the Japanese sellers will not be attending the AFM. "Tiffcom has become more important for films that are aimed at the Asian market," says Kayo Yoshida of Japanese producer-distributor Asmik Ace Entertainment.

"Cannes and the AFM are too expensive for this type of product, and we have sales agents like Fortissimo and Coproduction Office handling our international films."
Positive response

Most companies believe it was worth attending both Pusan and Tokyo as a warm-up to AFM, in the same way Filmart in Hong Kong in March has become an Asia-focused prelude to Cannes. "The continuity works well between Pusan and Tokyo as both markets are short and take place right after each other," says Josh Lee of Korea's CJ Entertainment.

Indeed, Asia's pre-AFM shuffle reflects the Venice-Toronto dash undertaken by the industry in the West one month earlier. Pusan, like Venice, is a strong film festival with an arthouse focus that is located in a holiday destination. Tokyo, like Toronto, is a slightly more commercial event, located in a major city that provides direct access to one of the world's biggest box-office markets-in this case Japan rather than North America.

But, in reality, there were complaints about the travelling and constant round of market events. Many companies felt under pressure to attend one or both markets, and said it only made sense if their costs were subsidised.

Both markets offer attractive packages for both sellers and buyers, while sales companies in some territories, in particular Korea and Taiwan, receive generous subsidies from government organisations to attend overseas markets.

Without this support, it is not feasible to attend at least three markets in Asia each year, in addition to Cannes, Berlin and the AFM. East Asia's major film industries have weathered the recession better than their counterparts in the US and Europe, but are still feeling the pinch, especially on the export side. While local box office is holding up, it is still tough for smaller films, even in their own markets, and Asian sales agents are selling much less product to the West.

Intra-Asian business is also down, although big-budget Chinese-language films-such as Pusan's closing film, The Message-can still sell across South-East Asia, and some Korean and Japanese titles are still travelling around the region.

If it comes down to a choice between Asia's two main autumn markets, Tiffcom may have an edge simply because it is located in Japan. The reaction of many sellers to the huge decline in Japanese buying activity is to take a trip to Tokyo to meet local distributors.
Important territory

"You have to develop the Japanese market if you're handling arthouse films because, even though it's become extremely difficult, the audience here is very sophisticated," says James Liu of Taiwan's Joint Entertainment. "We've had a lot of interest here for our documentaries such as KJ: Music And Life and Yellow Sheep River.

Chinese distributors are not interested in these kinds of films." Market venues also play more of a role in the decision-making process than some companies would like to admit. One of the charms of Pusan is that it is a beach festival, almost like a mini Cannes. But the organisers are planning to move it to a purpose-built centre further down town.

If the industry has to choose between the metropolises of Busan and Tokyo, the latter arguably has greater appeal.

However, in terms of programming and festival events, Pusan still has the edge as a platform for new Asian cinema. Although this year's edition was not one of the best, discoveries in the New Currents competition section included Park Chan-ok's Paju, So Sang-min's I'm In Trouble, Shawkat Amin Korki's Kick Off and Mundane History from Thailand's Anocha Suwichakornpong, all of which are likely to be screened at other festivals.

On this score, Pusan could perhaps take a leaf out of Venice's book and concentrate on being the most prestigious autumn festival in its region, and leave the buying and selling activity to Tokyo. "Pusan is important for getting our films seen by the leading programmers," says Joint Entertainment's Liu. "Most of the Asian festivals attend, along with Sundance, Berlin and Rotterdam."
PPP appeal

Pusan also has the added attraction of a highly respected projects market, Pusan Promotion Plan (PPP), the genesis of many award-winning films, which will ensure industry people from all around the globe continue to attend the festival. On the sidelines, it also has the Film Policy forum, at which film commissions from around the region discussed the introduction of incentive programmes. Although not of interest to everyone, it offered a different angle on the seminars and sales booths.