Dirs: Andres Maimik, Rain Tolk. Estonia. 2011. 110 mins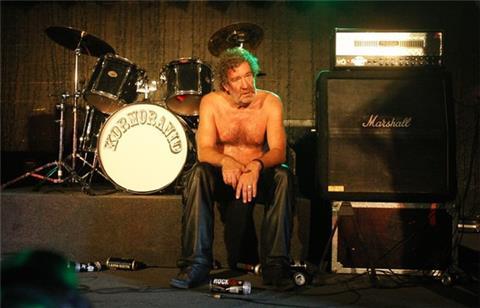 A huge hit in its native Estonia - with 38,000 admissions so far, it resides in the top ten of most popular Estonian films of all time - Farts Of Fury (Kormoranid) is a well-worn comedy tale of a group of aging rockers who decide to get back together.
The film has a ramshackle charm that is undeniable.
Awash with cameos from numerous figures in Estonian culture - which partly accounts for its huge domestic success - it may struggle to find an international following. Clearly its English title indicates a focus on the gross-out and comedic elements of the film, but audiences used to the excesses of Hollywood blockbusters will find it a little tame.
The film follows 50-something layabout Keiser as he tries to reform his old rock band The Cormorants. A huge deal in the 1970s, the band members now languish in obscurity doing various odd jobs. When offered a chance at fame once again, they begin to wonder just how much they want to reclaim their youth.
This is all fairly predictable with similarities to the likes of This Is Spinal Tap and the little regarded 1998 Brit feature Still Crazy. But, despite the rather staid plot and some rather forced comedic set pieces, the film is lifted by some strong acting from the main cast (with Guido Kangur in particular being both sympathetic and believable as manchild Keiser).
Despite the fact that it fails to offer anything new to the comedy genre, the film has a ramshackle charm that is undeniable and it may pick up a cult following beyond the Baltic, especially from audiences looking for something different compared to such serious and sober Estonian successes as The Temptation of St. Tony.

Production companies: Kuukulgur Film
Worldwide distribution:
Producer: Kaspar Kaljas
Cinematography: Mait Mäekivi, Mart Raun
Production designer: Elo Soode
Editors: Tambet Tasuja
Main cast: Guido Kangur, Roman Baskin, Harry Kõrvits, Enn Klooren, Jüri Vlassov