A profile of pioneering Irish neurologist Dr Phil Kennedy, who went so far as to give himself a brain implant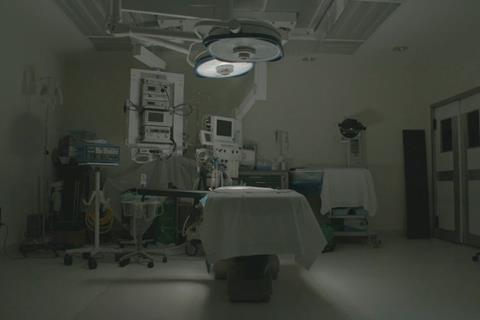 Dir. David Burke. Republic of Ireland. 2020. 83 mins.
The title may suggest the latest Star Trek outing, but this absorbing documentary feature debut from David Burke, who has previously worked as a producer, is rooted in current scientific developments on this planet. Burke uses a profile of pioneering Irish neurologist Dr Phil Kennedy – who went so far as to give himself a brain implant – as a springboard to consider the practical applications and ethical implications of being able to enhance the human mind via brain-to-computer interfacing.
Accessible language with evocative supporting imagery
Kennedy, with his lilting Limerick accent, way with words and calm demeanour, is a strong selling point for Father Of The Cyborgs, which presents the arguments in accessible language with evocative supporting imagery, both freshly shot and archival. The film premieres at the Dublin International Film Festival before being released in the UK and Ireland by Wildcard Distribution and is likely to attract audiences to both big and small screens beyond.
"I'm a great believer in the loner," says Kennedy. That's probably a good thing, given how cutting-edge his research was back in the in the mid-1980s, although it has also led some in his field to consider him a maverick. His work continues to be conducted with a view to helping restore speech to people with "locked in syndrome" – chiefly those with Amyotrophic Lateral Sclerosis (ALS). Burke sets the scene before beginning to explore Kennedy's work in detail, using archive to offer a brief history of neuroscience, including the lobotomies of the 1930s.
The presence of Kennedy keeps the film anchored and gives it focus. The neuroscientist acts as both a subject, as the film digs into his background, and a guide, as he explains the minutiae of his work and the way that interest in it "exploded" after he helped a man named Johnny Ray, who had been almost completely paralysed, to communicate via an implant. Rather than simply have Kennedy recount the story of "the world's first cyborg", Burke fleshes out these sorts of achievements with news footage from the period in question, giving a more tangible sense of how these developments were received by the world.
"He was a hero in my view," Kennedy says of Ray in a characteristically human moment. He has an evident emotional attachment to those he worked with, even after their deaths, including ALS patient David Jayne and Erik Ramsey, who was left "locked in" by a traffic accident. Burke doesn't just use these people as illustrations of Kennedy's work, but helps them to take full shape through biography, recorded footage and family testimony. Kennedy goes on to recall what led him to go under the knife himself in Belize – and the squeamish should note there is some surgery footage. Like every element here it is brought to emotional life by the recollections of others, including the surgeon who carried out the operation and Kennedy's brother Paul and son Dermot.
There is an impressive array of additional contributors, including neuroscientist Professor John Donoghue and ethics experts Paul Root Wolpe and Karen Rommelfanger, who allow a wider consideration of how Kennedy's view fits into the modern landscape. The scoring from Simon O'Reilly, meanwhile, is inventive without being overpowering, moving from a classic sci-fi feel in the film's early stages to a more contemplative orchestral sweep later on.
The shift in the film's last portion from Kennedy's work to the complex area of neural coding and non-invasive brain-to-computer interfaces is a little uneven and could easily form the basis for a separate film, especially in relation to big tech companies, such as Elon Musk's Neuralink. There are interesting ideas concerning the opposing forces of those looking to monetise the technology and those, like Kennedy, who arguably want to harness it more philanthropically. Burke doesn't have the time to explore these very deeply, however, and they also suffer from being hypothetical when the earlier footage is so rooted in the real. It's fitting then that Kennedy gets the last words, which look to a future he still views as being filled with potential.
Production company: DOT TV & Films
International sales: dpiperni@cargofilm-releasing.com
Producer: David Burke, Seán Ó Cualáin
Cinematography: Colm Hogan, JJ Rolfe, Keith Pendred
Editing: Cara Holmes
Music: Simon O'Reilly