Screen correspondents profile some of the hottest projects available to buyers at the American Film Market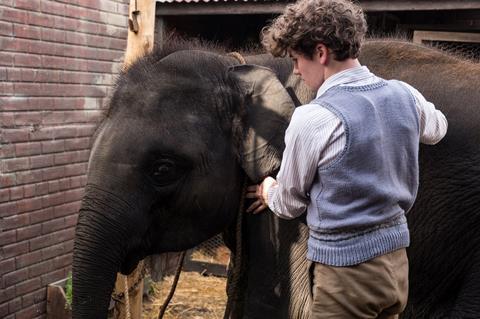 Rocket Science will be talking to buyers about Los Angeles-set crime-thriller Destroyer. Nicole Kidman is set to star as an LAPD detective who as a young cop was placed undercover into a gang in the California desert with tragic results. 30WEST will fully finance. Fred Berger of Automatik is producing. US sales are handled by ICM Partners and CAA.
Cornerstone Films will introduce buyers to Chiwetel Ejiofor's untitled directorial debut, based on the William Kamkwamba book The Boy Who Harnessed The Wind. Ejiofor stars alongside newcomer Maxwell Simba in the Participant and BBC Films-backed story about a boy in Malawi who helps his village by building a windmill. Andrea Calderwood and Gail Egan produce.
For HanWay Films, Bill Nighy and Jack Lowden are attached to James D'Arcy's feature screenplay and directorial debut Made In Italy. The comedy, set in Tuscany, is about a bohemian London artist (Nighy) who returns to Italy with his estranged son (Lowden) to make a quick sale of the house they inherited from his late wife.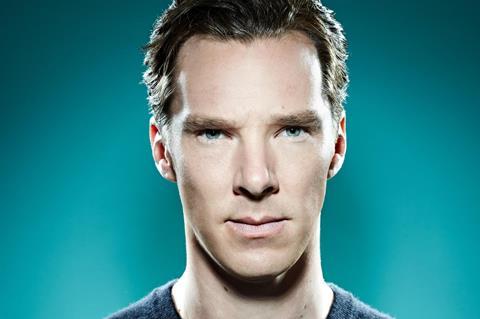 Protagonist Pictures will continue to cook up deals on Benedict Cumberbatch drama Gypsy Boy, based on Mikey Walsh's memoir. Set among the Romany Gypsy community, the story follows the Walsh family, who were known for their prowess in the boxing ring. Backers include BBC Films and producers include Kevin Loader.
Bankside Films will hit AFM with Peter Strickland's ghost story In Fabric, starring Marianne Jean-Baptiste. Currently shooting in the UK, the film is set against the backdrop of a busy winter sales period in a department store, and follows the life of a cursed dress as it passes from person to person.
Embankment Films will be in Santa Monica with Ride Like A Girl, starring Teresa Palmer, Sam Neill and Jacki Weaver in the feature debut of actress Rachel Griffiths. The film is based on the true story of Australian jockey Michelle Payne, who was the first female rider to win the coveted Melbourne Cup race.
David Garrett's Mister Smith Entertainment will be talking to buyers about Sunny, set to star Sharon Stone. CAA and Endeavour Content handle the US sale on this story of a single mother hiding a dark career as a drugs kingpin and mob mistress.
Altitude Film Sales will be at AFM with documentary The Mystery Of DB Cooper, directed by John Dower and executive produced by Morgan Matthews through Minnow Films. The documentary will follow the story of a man who attempted a plane hijacking then jumped out of the aircraft, never to be seen again.
Independent Film Company will continue to tout Carol Morley's crime drama Out Of Blue. Patricia Clarkson, Jacki Weaver, James Caan and Toby Jones star in the neo-noir drama about a homicide detective who is called in to investigate the shooting of a leading astrophysicist. Production is underway in New Orleans.
For WestEnd Films, Noomi Rapace, Sophie Nélisse, Eoin Macken and Game Of Thrones' Indira Varma star in action thriller Close. Now in post-production, the film is loosely based on the experiences of one of the world's leading female bodyguards, who is hired to protect a rebellious heiress to a billion-dollar company.
Metro International will be discussing the completed family-adventure Zoo. The film is based on the true story of a 12-year-old boy and his misfit friends who enlist an older woman in the fight to save Buster the baby elephant during the air raids on Belfast in 1941. Art Parkinson, Toby Jones and Penelope Wilton star.
Goldcrest Films will be talking to buyers about Being Dead, an adaptation of Jim Crace's novel about lovers who are brutally murdered when revisiting the site of their first passionate encounter. The project is written and directed by John Meyers.
GFM Films will have a market premiere screening of animated title Duck Duck Goose, featuring the voices of Jim Gaffigan, Zendaya, Stephen Fry and Carl Reiner. The family animation follows two young ducklings as they endeavour to find their way home.
The Works International will be in Los Angeles with BFI London Film Festival premiere The Climb, a documentary about six female activists who take on an illegal ascent of the tallest building in Europe. Michael Woodward directs. Producers are Kelly Broad, Mike Morrison and Paul Harry Thomas.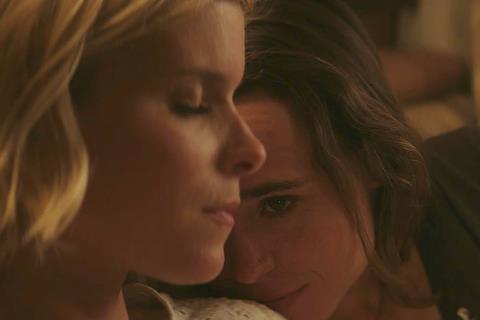 Great Point Media's busy slate will include Toronto title My Days Of Mercy, starring Ellen Page and Kate Mara in the story of a love affair between two women on opposite sides of the death-penalty debate.
Film Constellation will screen first footage of Anna Paquin and Holliday Grainger in 1950s-set female relationship drama Tell It To The Bees, about a single mother who is dealing with the breakdown of her marriage when she falls in love with a doctor. The film is adapted from Fiona Shaw's novel of the same name and is directed by Annabel Jankel.
SC Films International will introduce family animation Marmaduke 3D. The animated feature is a new adaptation of the eponymous Marmaduke comic strip and is set in the world of elite dog shows. Fox's live-action film Marmaduke, featuring the voice of Owen Wilson, grossed more than $80m worldwide in 2010.
AMP International is in production on post-apocalyptic thriller Riot Girls. Set in an alternative 1995, two gangs are pitted against each other after a mysterious disease has wiped out all of the adults. Directed by Jovanka Vuckovic and written by Katherine Collins, the film will star Madison Iseman and Paloma Kwiatkowski.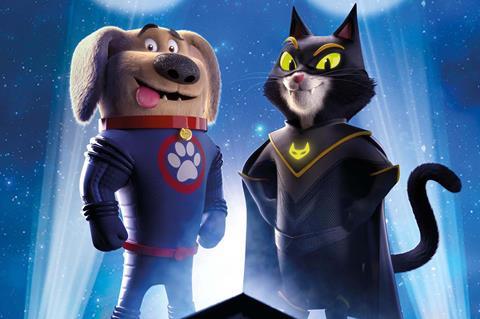 Kaleidoscope Film Distribution will launch family animation Spacedog And TurboCat, about the travails of loyal canine Buddy and feline vigilante Felix. The voice cast is led by Their Finest co-stars Gemma Arterton and Bill Nighy.
Moviehouse Entertainment will be talking to buyers about completed road-trip drama Rose, starring Cybill Shepherd as a widowed ex-cop who discovers she may have a life-threatening illness and decides to go on a solo road trip. James Brolin and Pam Grier co-star.
Carnaby International will have promo footage of ice-skating film Intimissimi On Ice: A Legend Of Beauty. The film, which was shot at the Arena Di Verona in Italy and is part of the Opera on Ice series of events, is narrated by Andrea Bocelli and combines opera and figure skating.
Timeless Films will be screening a new promo of family adventure Jim Button And Luke The Engine Driver, about Jim and his friend Luke, who discover mysterious lands while on the quest of a lifetime.
Truffle Pictures will be debuting Quest For The Silver Pearl, a family action-adventure set to begin filming in Scotland in spring 2018. In the movie, from the team behind The Gaelic King, a wild adopted boy leads his family on a hunt for a magical pearl, unaware that it is guarded by dangerous mythological beings.
Jinga Films will be touting horror thriller Ruin Me, about a woman who reluctantly takes part in an extreme event that is part camping trip, part haunted house and part 'escape room'. The film has won awards at Nightmares Film Festival in Ohio and at Feratum in Mexico.
Dogwoof is handling a new untitled documentary project from director Steven Cantor, which follows prima ballerina Tiler Peck as she puts on a new dance series called Ballet Now. Elisabeth Moss is producer.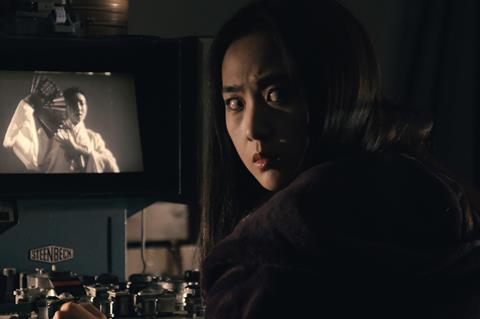 Parkland Pictures recently acquired worldwide sales rights to Montreal World Film Festival official selection Susu, a psychological thriller from director Yixi Sun, which follows a student who works as a film translator in a secluded English mansion.
Evolutionary Pictures has completed documentary Looking For Lennon, about the early life and career trajectory of the Beatle. Premiere Capital produces.
Genre specialist Devilworks will introduce The Hollow Child, starring Jessica McLeod and Hannah Cheramy in the story of a teen who fights to save her sister after she is captured by highly intelligent supernatural creatures.
Reason8 heads to Santa Monica with US thriller Women from Icelandic writer-director Anton Sigurdsson, whose latest film, Cruelty, performed well in his home country. Women is now in pre-production, with a shoot scheduled for the end of November.
Read more:
AFM 2017: The buzz titles from North America
AFM 2017: The buzz titles from Europe