The success of Cold War has turned the global spotlight on Poland. Screen looks at how the industry plans to maximise that attention with a new cash rebate for incoming films and a national film institute that is focused on building up international collaborations.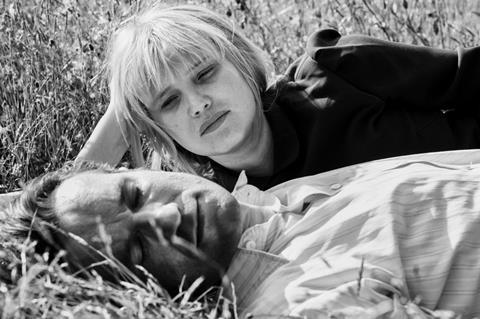 When Radoslaw Smigulski was appointed as general director of the Polish Film Institute (PFI), after the controversial departure of Magdalena Sroka in 2017, there was concern the national funding body would be pressured to support only those films that were in line with the agenda of the ruling nationalist Law and Justice party.
But Smigulski declared "the independence of the PFI is not under threat" and a year on the concerns of the local industry have mostly been put on hold.
"There are historical films being produced but that hasn't meant the types of film I'm making are not being supported by the PFI," says Mariusz Wlodarski of Lodz-based Lava Films. "Last year we received funding for a sexy project called Sweat by the Swedish-born director Magnus von Horn and for Aga Woszczynska's arthouse debut Dry Land. Smigulski was also very supportive of Malgorzata Szumowska's new film project The Masseur."
The PFI has an annual budget of $38.5m to invest in the development of screenplays, project development and production of Polish films. The institute also administers the newly created cash rebate scheme aimed at attracting inward investment into Poland.
Innovations introduced on Smigulski's watch include changes to the production funding regulations to allow basic costs such as a contingency budget to be included in the cost estimates of a funding application. Changes have also been made to the way projects are evaluated when producers apply for PFI support.
Helping hand
"My goal is to help the arthouse cinema achieve good results in the theatres and convince producers to plan their promotional strategy at the early stage of production," says Smigulski, who comes from a distribution background. "The institute needed both strong structural and organisational changes. We want to be a modern institution."
For example, says Smigulski, the PFI is investing more in marketing and educational initiatives.
"It is good the past year has seen the PFI commissioning studies on how Polish cinema is perceived by the audiences and how the distribution market is operating," notes Wlodarski.
Supporting new and emerging talent is a key tenet of Smigulski's plans. "One of the really positive steps in his first year has been the reinvention of the micro-budget scheme, which gives new up-and-coming directors an opportunity to enter the industry," says producer Joanna Szymanska, who has been appointed deputy president of the PFI Council for a three-year term.
Szymanska is both the youngest member and the only woman on the 11-strong council. It includes directors, producers, distributors, cinematography trade unions, broadcasters, cable operators and digital platforms. Council member are appointed to a three-year term and determine the direction of the PFI.
Twenty projects were submitted for the scheme's first call and seven were selected for production funding of $157,000 per project. These include Piotr Stasik's Time Of Gods, which was initially developed at Venice's Biennale College Cinema.
"This new strand enables a simple and quick start for young directors and is a promotional platform for them [as] these films will be shown at both the Polish Film Festival in Gdynia and, later, on public television," Smigulski explains.
The PFI remains committed to supporting international co-productions as a way for Polish producers to gain experience and attract global partners to Polish projects. "We plan to allocate more funds for minority co-productions, but we also want more than one head of department from Poland," says Smigulski.
Minority co-productions supported by the PFI during 2018 included Carolina Hellsgard's Sunburned, Christos Nikou's Apples, Jasmila Zbanic's Quo Vadis, Aida? and Oleg Sentsov's Numbers.
"[Sentsov's] project is indeed unique," says Smigulski of the screen version of the director's play (Crimean dissident Sentsov is sentenced to 20 years in a Russian prison). The project received $263,790 (¤233,000) in production support as a co-production between Dariusz Jablonski's Apple Film Production and Kiev-based 435 Films.
Box-office boost
Admissions and box-office receipts rose in Poland last year and Polish films connected with local audiences. The biggest film of the year was The Clergy, which was seen by more than 5 million cinemagoers. On the arthouse spectrum, Pawel Pawlikowski's Cold War garnered more than 940,000 admissions and has secured multiple Bafta and Oscar nominations. Jacek Borcuch's Volterra screened at Sundance while Mr. Jones, from the prolific Agnieszka Holland, is screening in Competition at the Berlinale and is a co-production with the UK.
"It proves we're on the map," says Szymanska of the local and international success of Polish films. "We now have to seize this opportunity. I hope the attention paves the way for new creative talents in Poland, directors, screenwriters, cinematographers but also producers, to make an impact in the global market and for us to be able to deliver our stories to international audiences on all kinds of platforms, whether it be Cannes Film Festival or Netflix."
Poland opens its doors to international shoots
Poland's new filming incentive, through which local and international producers can receive a cash rebate of 30% of their eligible costs, comes into law today. The PFI has been given the task of administering the rebate, which has an annual budget of $53.9m (€47.6m). It is open to feature films, animation, documentaries and TV series and is capped at $3.7m (€3.3m) per project and $5.4m (€4.76m) per applicant in a calendar year. Applications with 75% of their financing in place will be accepted on a first-come, first-served basis. Projects will have to pass a cultural test to meet certain criteria such as the use of Polish or European cultural heritage, shooting in Poland and the participation of Polish cast and crew. Producers can submit applications on films shooting in Poland from today. All applications must be made up to six months in advance of shooting. The Polish Film Institute (PFI) will take 28 calendar days to assess the application. Film Commission Poland, which now operates under the umbrella of the PFI, has been charged with promoting the cash rebate.
Polish titles in Berlin
Broad Peak
Dir. Leszek Dawid
A drama about the real-life story of Polish mountaineer Maciej Berbeka, who became the first man to reach the summit of one of the most dangerous peaks in the Karakorum mountain range, which spans the borders between Pakistan, India and China. The cast includes European Film Promotion (EFP) Shooting Star Dawid Ogrodnik, Ireneusz Czop and Lukasz Simlat. After filming on location last summer, the production returned to Europe this year for climbing scenes in Italy's Aosta Valley as well as locations in Warsaw and Zakopane. Kino Swiat will release Broad Peak in March 2020. Contact: East Studio
Corpus Christi
Dir. Jan Komasa
Inspired by true events, Jan Komasa's third feature following Suicide Room is about a young man and convicted criminal who experiences a spiritual transformation and wants to become a priest. He dresses as one and is mistakenly entrusted with running a parish. Corpus Christi stars Bartosz Bielenia, Eliza Rycembel and Tomasz Zietek. The film is in post. Contact: Jan Naszewski, New Europe Film Sales
Dark, Almost Night
Dir. Borys Lankosz
This thriller is based on Joanna Bator's award-winning bestseller about a tenacious journalist who returns to her hometown to solve the mystery of a series of child kidnappings that took place many years earlier. In her quest for the truth, she is also confronted with shocking secrets about her own family and childhood. Now in post-production with delivery set for spring, Dark, Almost Night stars Magdalena Cielecka, Marcin Dorocinski, Aleksandra Konieczna and EFP Shooting Star Dawid Ogrodnik. Contact: Picture Tree International
The Masseur
Dir. Malgorzata Szumowska
Malgorzata Szumowska is developing this feature about a subject that is rarely addressed in Polish cinema: the middle classes. The Masseur is being set up as a co-production between Szumowska's own company Nowhere and Pola Pandora Filmproduktion. Contact: The Match Factory info@matchfactory.de
Mr. Jones
Dir. Agnieszka Holland
James Norton, Vanessa Kirby and Peter Sarsgaard star in the latest film by Agnieszka Holland about the events that led up to the discovery by a British journalist of the famine Stalin inflicted on the Ukrainian people in the 1930s. Mr. Jones is screening in the Berlinale's Competition. Contact: WestEnd Films
Stillborn
Dir. Olga Chajdas
Described as a "post-punk psychological drama about motherhood", this 1980s-set feature follows a young woman during a time of political and social upheaval in Poland. The winner of the Eurimages co-production development award at Rotterdam's CineMart, Stillborn is being pitched at the Berlinale Co-Production Market. Apple Films is producing. Contact: Apple Films
Sweat
Dir. Magnus von Horn
Sweden-born director Magnus von Horn reunites with Lava Films' Mariusz Wlodarski following the director's debut The Here After, which won three of Sweden's Guldbagge Awards, including best film, in 2015. The dark drama is about a fitness instructor who motivates women to adopt a healthier lifestyle but attracts a stalker. Contact: Lava Films lava@lavafilms.pl