Australia has a diverse set of producers working across the territory. Sandy George profiles some of the key names and previews a selection of the year's hottest projects.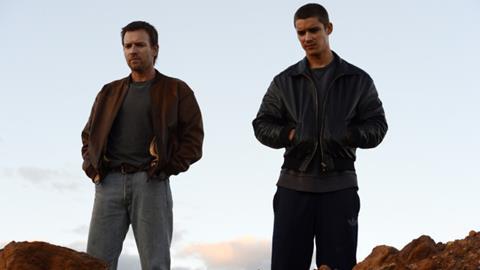 From Hopscotch to See-Saw, Warp Films to Madman, there is an increasingly impressive collection of production companies operating all over Australia, resulting in an eclectic range of projects, including psychological thrillers, biopics and animations.
The production landscape has been boosted thanks partly to the fact that for the five years up to 2013, Screen Australia was injecting money into companies under its Enterprise programme, rather than just supporting the industry film by film. Among those to benefit have been Hopscotch, Madman, Goalpost Pictures Australia, Warp Films Australia, Scarlett Pictures and Porchlight Films.
When it comes to big upcoming titles all eyes will be on Russell Crowe's fiction directorial debut The Water Diviner, which is being released in Australia on December 26, when it will be competing with the likes of The Hobbit: The Battle Of The Five Armies and Suffragette starring Carey Mulligan.
'There is still an international appetite for strong directorial visions and strong concepts and ideas'

Liz Watts, Porchlight Films
Crowe also stars in The Water Diviner as an Australian farmer trying to find his sons, who are reported missing in action during the First World War. The film is being produced by Hopscotch Features and Crowe's own Fear of God Films with backing from Rush Hour director Brett Ratner and Australian media mogul James Packer's RatPac Entertainment, the Seven Network and others.
It is the most high-profile picture to emerge so far from Hopscotch Features, the production entity launched by producer Andrew Mason, writer John Collee and two of the owners of the distribution company Hopscotch Film, which is now known as Entertainment One Australia following its purchase by the international entertainment conglomerate. Hopscotch Features' credits include I, Frankenstein starring Aaron Eckhart and Adore (formerly The Grandmothers) with Naomi Watts.
Madman is another production outfit that has grown out of the distributor of the same name. It recently secured financing for A Month Of Sundays from writer-director Matthew Saville (Felony).
Meanwhile, Porchlight Films' Liz Watts (Animal Kingdom) is working with Australia's hottest production entity See-Saw Films (specifically with UK-based partner Iain Canning) on Young Romantics, about Mary Shelley, the English author of gothic novel Frankenstein. Cate Shortland (Lore) is writing the script with Tommy Murphy.
Watts is also part of a joint venture with the UK's Daybreak Pictures, which will see Peter Carey's novel True History Of The Kelly Gang made into a film with Joe Penhall writing and Justin Kurzel directing. "There is still an international appetite for strong directorial visions and strong concepts and ideas, as well as genre films," Watts says.

Voice of experience
See-Saw is also working with Australian producer Angie Fielder on Lion, demonstrating an increasing trend of very experienced film-makers working with up-and-comers.
Veteran Timothy White of Southern Light Films, for example, is executive producer on Sam and Tom McKeith's privately financed Foreigners, shot in Manila and produced by Robert Coe. White also formed a South Australian branch of his company with Anna Vincent and they are currently financing writer-director Ashlee Page's Archive, as well as having worked beside Janelle Landers, of burgeoning Western Australian company WBMC, on the upcoming Son Of A Gun.
"Working with young producers reminds me that film-making requires energy, resilience and enthusiasm and that's infectious, so they ensure I don't get tired and jaded," White says.
'Working with young producers reminds me that film-making requires energy, resilience and enthusiasm and that's infectious'

Timothy White, Southern Light Films
Prolific Melbourne-based producer-director Robert Connolly has been instrumental in giving new talent a leg up, particularly through audacious anthology film The Turning.
Connolly will produce actor David Wenham's directorial debut Love Machine (which Wenham has also written, based on Clinton Caward's book about the sex industry). When it comes to his own directorial plans, Connolly is planning to take on a big-budget action thriller based on The Shipkiller, Justin Scott's novel of love and revenge on the high seas, which will be produced by the US's Gale Anne Hurd.
Meanwhile, Animal Logic Entertainment's joint venture with Simon Cowell's Syco Entertainment to create the first feature devoted to animation icon Betty Boop, looks set to produce results. Animal Logic, headed by Zareh Nalbandian, was the animation studio behind The LEGO® Movie.
Given Australia's vast size, production communities within each state outside the major production centres of Sydney and Melbourne have their own characteristics, often heavily influenced by the actions of their local film agency.
The growth in activity centred on Perth, Western Australia, has been particularly notable in recent years, with key local producers including Sue Taylor (The Tree), Nelson Woss (Red Dog), Tania Chambers (Kill Me Three Times), Liz Kearney (Paper Planes) and husband-and-wife team Deidre Kitcher and director John V Soto (The Reckoning). Filming has just taken place in Western Australia on Looking For Grace, from writer-director Sue Brooks (Japanese Story).
Distinctive voices are also being fostered in South Australia, with Closer Productions' Sophie Hyde (52 Tuesdays) being this year's stand-out.
Chris Brown (The Railway Man) has long been one of the busiest producers in Queensland, which could be described as the most untamed state, but many producers there are worth tracking including Trish Lake (Rest Home); Todd Fellman (Bait), who is working with The Jim Henson Company on an adaptation of Tom Holt's novel The Portable Door; and Patrick McDonald and Tim McGahan, who operate separately but together produced Predestination.

New kids on the block
Another addition to the production landscape is Storm Vision Entertainment, a joint venture between writer-director Shane Abbess and producer Brett Thornquest, which has a good foothold in Hollywood and a go-it-alone flavour. Their first film is Infini with Marc Furmie's Terminus following.
Bearing in mind the size of the Indian market, it is also worth noting the Australia India Film Fund (AIFF), which has close links to Anupam Sharma's Films & Casting Temple.
Sharma - producing alongside Lisa Duff - will direct the first project out of the gate, romantic comedy UnIndian, starring Australian cricketer Brett Lee and Tannishtha Chatterjee (Brick Lane). Australian prime minister Tony Abbott announced details of the project during a state visit to India in September, offering a rare stamp of approval for the industry from senior government.
In the works
The Daughter
Dir-scr Simon Stone
Prods Jan Chapman, Nicole O'Donohue
Prod co Fate Films
Highly regarded theatre director Stone has cast Geoffrey Rush and Ewan Leslie in this drama about a man who returns home to uncover a long-buried family secret. In pre-production.
Sales Mongrel International, charlotte@mongrelmedia.com
The Dressmaker
Dir-scr Jocelyn Moorhouse
Prod Sue Maslin
Prod co Film Art Media
The all-star cast of this comic drama includes Kate Winslet, Judy Davis and Liam Hemsworth. It is based on a novel by Rosalie Ham and is set in a small Australian town in the 1950s. In production.
Sales Embankment Films, info@embankmentfilms.com
Holding The Man
Dir Neil Armfield
Prod Kylie du Fresne
Prod cos Goalpost Pictures, HTM Productions
Based on a real-life boy-meets-boy love story that has already been told successfully as a memoir and on stage, Holding The Man is an international platform for emerging actors Ryan Corr and Craig Stott. In post-production.
Sales Goalpost Film, jess@goalpostfilm.com
Infini
Dir-scr Shane Abbess
Prods Matthew Graham, Shane Abbess, Brett Thornquest, Sidonie Abbene
Prod co Infini Movie
An elite search-and-rescue team encounters a powerful enemy when they travel to the space station Infini. The psychological thriller stars Daniel MacPherson and Luke Hemsworth. In post-production.
Sales Kathy Morgan International, pia@kmifilms.com
Lion
Dir Garth Davis
Prods Emile Sherman, Iain Canning, Angie Fielder
Prod cos See-Saw Films, Sunstar Entertainment
Based on the true story of Saroo Brierley, who was separated from his mother in India and adopted by an Australian family. Years later he found his birth mother with the help of Google Earth. In pre-production.
Sales Cross City Sales, ic@see-saw-films.com
Oddball
Dir Stuart McDonald
Prods Richard Keddie, Steve Kearney, Sheila Hanahan Taylor
Prod cos The Film Co, Kmunications, Practical Pictures
Audiences adored Shane Jacobson in Kenny and he again plays to his everyman Aussie strengths in this feelgood family comedy based on a true story. It follows a chicken farmer who, with the help of his granddaughter, trains his dog to protect a group of penguins. In post-production.
Sales Global Screen, julia.weber@globalscreen.de
Strangerland
Dir Kim Farrant
Prods Naomi Wenck, Macdara Kelleher
Prod cos Dragonfly Pictures, Fastnet Films
Nicole Kidman, Joseph Fiennes and Hugo Weaving star in this drama about a couple whose lives unravel when their two teenage children go missing in the Australian desert. In post-production.
Sales Wild Bunch, cbaraton@wildbunch.eu