Browse Screen International's Filmart 2014 features including a spotlight on the hottest titles from China, Hong Kong, Taiwan and Korea, and an interview with film-maker Pang Ho Cheung.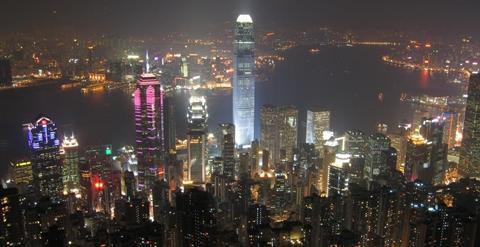 Click on the headlines below to read the features in full
Everyone in the film industry is trying to 'figure out' China. Yet that doesn't mean Hong Kong, and indeed Filmart, should just be thought of as a gateway to China.
Hong Kong has a vibrant industry that deserves its own spotlight – and this year's Hong Kong International Film Festival (HKIFF) opens with the world premiere of local hit-maker Pang Ho Cheung's Hong Kong-set family drama Aberdeen as well as the Asian premiere of Fruit Chan's apocalypse comedy The Midnight After.
As for Filmart, this is a market with a growing reputation for being crucial both locally and across borders. Yes, the Chinese mainland executives are important to the mix of attendees, but so are the rising number of European visitors – for instance, this year sees a growing French delegation, the introduction of a Russian pavilion and a special push from Film Export UK.
Filmart's place in the calendar is enviable – it comes after Berlin (where it should be noted that Chinese cinema triumphed, including a Golden Bear win) and well before Cannes.
It's an important time of the year to do business, and Filmart is crucial not only for pan-Asian partnerships but for East-meets-West discussions as well. No wonder a record 6,500 visitors will be keen to attend Filmart 2014.
Wendy Mitchell, editor, Screen International