Ben Wheatley talks shooting guns and cameras on the set of his action thriller Free Fire and reveals how Martin Scorsese came on board as executive producer. Michael Rosser reports.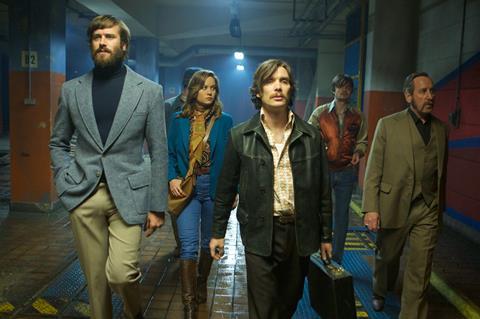 An actor screams as a van runs over his head in a darkly lit warehouse in Brighton, on the south coast of England, and a final deafening shot is fired from the gun in his hand. The nearby film crew let out an audible gasp before the performer picks himself up, joins the director to rewatch the moment and says: "You sick bastard."
Welcome to the visceral world of Ben Wheatley, the UK director behind hitman horror Kill List, dystopian satire High-Rise and now Free Fire, a 1970s-set action thriller in which an arms deal between two gangs turns into a bloody shootout.
Wheatley's growing stature as a film-maker has attracted an all-star cast that includes Brie Larson (hired before her Oscar win for Room), Cillian Murphy, Armie Hammer, Sharlto Copley, Jack Reynor and Sam Riley.
"I'm a big fan of crime films and action and, after High-Rise, I wanted to do something in which I could indulge that side of film-making," says Wheatley, who tailored the script - co-written with his regular collaborator (and wife) Amy Jump - specifically for Peaky Blinders star Murphy.
"Cillian liked Kill List and Sightseers and asked to go out for drinks," Wheatley recalls. "I've always liked his stuff so I thought about what we could do together. About a year later, I sent him this."
Old school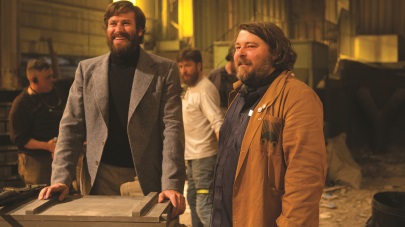 Free Fire marks Wheatley's first film set in the US, and its late-1970s setting was both a nod to crime thrillers of the period, such as Walter Hill's The Driver and Dustin Hoffman-starrer Straight Time, and an acknowledgement that modern technology does not always lend itself to this genre.
"The mobile phone has ruined tension," says Wheatley. "I wanted to make something that was from a simpler time in terms of action. Today, films have more cameras spinning around and shaking.
"Free Fire is very deliberate and muscular. It goes back to a style of film-making from the '70s but also the '80s with films like The Terminator, where there is weight and consequence, even in a fantastical setting."
After making High-Rise with Jeremy Thomas's Recorded Picture Company, Wheatley made Free Fire through Rook Films — the company he launched with producer Andrew Starke in 2008 — with backing from Film4 and the BFI.
With a budget that was "a bit less" than the $7.8m (£6m) spent on High-Rise, finance for the film came together smoothly as a result of the genre approach and cast.
"It is the first movie we've done that completely pre-sold in every territory," says Wheatley of the work done by international sales agent Protagonist Pictures.
Studiocanal has UK rights and has pegged a release date of March 31, 2017; A24 will distribute in the US and Sony Pictures Worldwide Acquisitions has several other territories including Latin America.
"Because is it much more of a commercial prospect, the machine was on our side. People were ready to get behind it," says Wheatley.
The film's relatively trouble-free path was also helped by Martin Scorsese boarding the project as executive producer, along with his production partner Emma Tillinger Koskoff.
"When [Scorsese] was making Hugo, he'd said in an interview that he'd liked Kill List," recalls Wheatley. "Our agents got in contact with each other, by which point he'd seen Sightseers.
"I went to see him in New York while he was editing The Wolf Of Wall Street. For me, that's about as thrilling as it can get. Scorsese is one of the main reasons that I became a film-maker."
After asking for scripts, Scorsese came on board and "had advice along the way" as well as "massively helping" with the casting. Alongside Murphy, there was a part written for Wheatley regular Michael Smiley. But Larson's casting was "a complete fluke".
"I'd like to take credit for our clever casting of Brie but Room wasn't even out at that point," says the director. "We had no idea she was going to blow up and be so famous, so that was really cool."
Sam Riley and Armie Hammer also joined the project — the latter because Wheatley and Jump were big fans of the actor from The Lone Ranger. "He was bang up for it, straight away, which we were really surprised about."
Brighton rocks Boston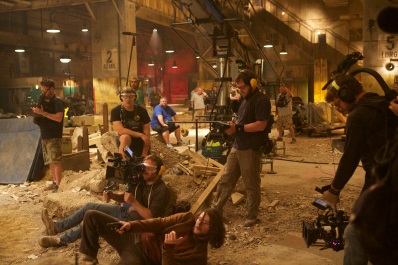 Starting in June 2015, shooting took place over six weeks, with an empty warehouse on the outskirts of Brighton transformed into an abandoned factory in Boston.
When Screen visited towards the end of the shoot, the sight of an actor seemingly having his head crushed by the tyre of a van proved a stark reminder that Wheatley insists on practical 'in-camera' effects.
"I'd say about 99% of pyrotechnics in the film are practical," he says of the effects, which include around 500 detonations and 6,000 rounds of ammunition fired.
The van trick appeared so real that Wheatley had to reassure the actor by first carrying out the stunt himself. "I was absolutely fine until right afterwards, when I was a bit shaken and felt a bit weird," the director recalls. "I'm not a naturally brave person so it was a bit traumatising. In the future, I don't think I'll be set on fire or shot through the air into a brick wall, but I can just about manage laying down and not being scared."
The set was equally convincing, dressed 360-degrees and comprising three levels of seemingly derelict corridors, offices and open spaces. Production design was by Paki Smith, who worked on two of Christopher Nolan's Dark Knight movies (see below).
"It was like a living painting," says Wheatley. "It's rare to get a 360-degree set that you can get lost in and zoom down to an atomic level, retaining enough detail to hold up on film."
But the director insists that, while Free Fire is set in the late 1970s, he is not copying classic crime thrillers to achieve the same look.
"Laurie [Rose, the DoP] and I had conversations about whether or not to shoot on film and try to mimic that '70s look, but we are contemporary film-makers and did not want to create a pastiche," he says.
Instead, Wheatley trained his sights on creating the sort of tension that he feels is lacking in many big-budget blockbusters.
"I was watching movies that had massive explosions and I thought, 'Why am I not excited about this any more?,'" he says.
"It is because the human scale of it is unrelatable. But if you shrink it right down, you can get something where the action is very subtle but becomes much scarier. It's the small things that really get under your skin."
Free Fire will receive its world premiere at Toronto, opening the Midnight Madness strand, and will close the BFI London Film Festival in October.
Beyond that, Wheatley and Jump are writing a script for a remake of The Wages Of Fear, produced by David Lancaster through his Rumble Films outfit, with TF1 - which owns the rights to the original 1953 film - selling and financing through eOne.
Free thinker
How Paki Smith designed the Free Fire set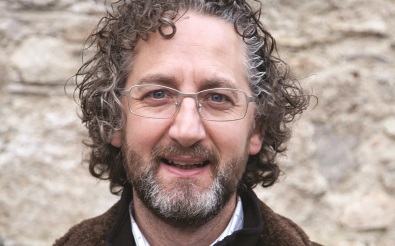 The look of the derelict warehouse that provides the setting for Free Fire was born from the mind of production designer Paki Smith, best known for his work as a set decorator on Christopher Nolan's Batman Begins and The Dark Knight Rises.
Arguably an additional character in the film, the warehouse was transformed from a clean, empty space into three floors of dirt, debris and detritus.
Director Ben Wheatley, who was bowled over by Smith's work as set decorator on High-Rise, suggested he look at Peter Yates' 1973 crime thriller The Friends Of Eddie Coyle as well as William Friedkin's The French Connection and Stanley Kubrick's The Killing.
"It's very seductive, being on a set that's 360 degrees," says Smith. "It's not often that you're in that situation, unless you're out in the desert. But, to be honest, it was initially more about the choreography than the look.
"The first thing I did when I got the script was to work out where the fuck everybody was. Nobody could do it. We ended up sat on the floor of Ben's attic, trying to figure it out with toy soldiers."
"I wanted it to be like a cowboy film," Smith adds. "It's like Once Upon A Time In The West… but in miniature."