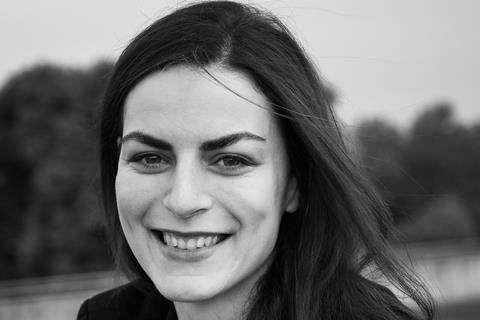 Marketing & acquisitions, Pluto Film Distribution Network
Studied film at the New York College in Athens
Obtained a master's in fine and applied arts from the Aristotle University of Thessaloniki
Worked as a film critic in Greece for five years before moving to Berlin in 2018
Joined Pluto Film as acquisitions executive in 2020
"I had always been interested in film distribution and how you connect great films with audiences when I was working as a film journalist and making films myself," says Daskarolis, who spent time reading scripts and working in production in Berlin before her move into world sales last year, just ahead of the pandemic.
"I have been concentrating on acquisitions, so I wasn't as affected by Covid as sales and festivals were," she explains. "But it was inspiring to see how my colleagues at Pluto continued working with such a positive attitude."
Personal highlights over the past 12 months have included Nino Martinez Sosa's Liborio being selected for Rotterdam's Tiger competition and Kateryna Gornostai's teen drama Stop-Zemlia winning the Berlinale's Crystal Bear.
"We focused on an innovative social-media campaign [for Stop-Zemlia], which helped to create a buzz among the international buyers and we are excited that it will now be getting a US release [via Altered Innocence]," she says.
Daskarolis also has "a very good feeling" about Sonia Liza Kenterman's romantic comedy Tailor, which has already opened in Greece (via Tanweer) and will be in cinemas in Germany (Neue Visionen), Austria (Filmladen) and Japan (via Shochiku) later this summer.
Contact: ismene@plutofilm.de