Now in its second year, the Hong Kong-Asia Film Financing Forum's Work-In-Progress Laboratory is returning to help filmmakers find the right partners for their projects.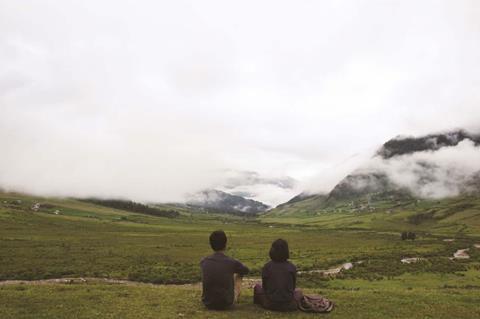 Following its successful launch last year, Hong Kong-Asia Film Financing Forum's (HAF) Work-in-Progress Laboratory (WIP Lab) will return to showcase another selection of films in production, and help their makers find partners for post-production, festival screenings and distribution. The lab is part of a joined-up approach designed to help filmmakers throughout the production process, from funding and development to distribution.
"Late last year, Hong Kong International Film Festival Society (HKIFFS) set up the Film Industry Services (FIS) office to provide advice on festival strategies and collaboration opportunities on overseas distribution to filmmakers," says HAF manager Matthew Poon. "We believe that filmmakers can enjoy a one-stop-shop service, from HAF to WIP to FIS, provided by us."
In a strong start to the WIP Lab, all eight of last year's inaugural projects have now been completed, including Rima Das's Indian feature Village Rockstars, which Asian Shadows picked up for international sales. The film had its world premiere at Toronto International Film Festival before going on to San Sebastian and Mumbai, where it won the Golden Gateway award for best film. Jay Chern's Taiwan-Japan co-production Omotenashi was picked up for international sales by Greener Grass Production, and will be one of the two opening films at Hong Kong International Film Festival.
The 2018 WIP Lab will start with the Open Pitch event on March 19, with one-on-one meetings taking place until the closing HAF awards presentation ceremony on March 21. WIP Lab projects will vie for prizes including the Wanda WIP Lab Award, which comes with $12,800 (hk$100,000) in cash, and two post-production support awards. HAF also collaborates with the Marché du Film on the Goes to Cannes programme, which offers renowned festivals the chance to showcase a selection of works in progress. Beijing Nicefilm Technology Co provides travel subsidies for the HAF Goes to Cannes selections.
This year's 10 WIP Lab projects were selected by Poon along with HKIFFS executive director Roger Garcia, curator/HAF director and FIS head Jacob Wong and HAF officers Jermaine Lo and Ningyuan Ding.
Aganai — The Atonement (Jap) - dir. Atsushi Sakahara
A victim of the 1995 Aum Shinrikyo sarin gas attack in the Tokyo subway and the ex-husband of a former cult member, Sakahara confronts the sect in his first feature documentary. An MBA-holding author and entrepreneur, Sakahara previously produced the Cannes Palme d'Or-winning short film Bean Cake (2001) and directed his own short Don't Call Me Father in 2012. He is producing Aganai with his company Good People Inc.
Contact Atsushi Sakahara - atsushisakahara@gmail.com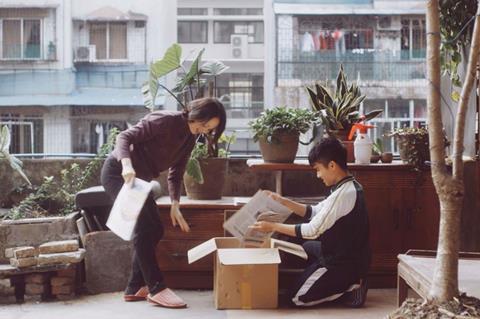 From Black And White To Shades Of Grey (China) - Huang Zi
A family of three is put under pressure after the father is diagnosed with terminal cancer and the son hides the fact he has been admitted to university in the US. Huang's feature debut, which he is producing through his company Huang Zi Film Studio, participated in HAF in 2016. Having studied at the University of California, Berkeley and NYU Tisch School of the Arts, Huang directed shorts such as The City (2013), which screened at Premiers Plans d'Angers and Beijing Independent Film Festival.
Contact Huang Zi - nba_hz@qq.com
The Little One (Rus-China-Ger-Pol-Kaz) - Sergey Dvortsevoy
The story of Ayka, an illegal immigrant worker in Moscow who tries to recover the child she abandoned, reveals the struggles of the disenfranchised in the Russian capital's brutal underbelly. Dvortsevoy won the Un Certain Regard prize at Cannes in 2008 with his debut feature Tulpan. Zhu Li (American Dreams In China) is producing The Little One with Beijing-based Juben Production Company.
Contact Zhu Li - li.zhu@jubenpictures.com
The Man Who Surprised Everyone (Rus-Fr-Est) - Natalya Merkulova, Alexey Chupov
Fighting against poachers in Siberia's Taiga, respected forest guard and family man Egor suddenly learns he has terminal cancer. Desperate to change his identity in order to cheat death, Egor starts to live as a woman. Co-directors Merkulova and Chupov previously won the best debut award at Sochi's Kinotavr film festival in 2013 with Intimate Parts. Katia Filippova is producing with her company Pan-Atlantic Studio.
Contact Katia Filippova - katia_filipp@mail.ru
Mosaic Portrait (China) - Zhai Yixiang
A city journalist is assigned to cover a rape case in a remote village in south-west China, where the pregnant 14-year-old victim accuses her teacher. Director Zhai's debut feature This Worldly Life (2014) played in competition at the Chinese Independent Film Festival and won the K26 best feature film award at Filmfest Hamburg in 2015. That film's producer Wang Zijian is producing Mosaic Portrait with his company Blackfin Production.
Contact Cheng Rui - cherryinc@163.com
The Pencil (Rus) - Natalya Nazarova
After her husband is arrested for political activities, Antonina follows him to northern Russia's Taiga, where almost everyone works in the prison or a pencil factory. She takes a job as an art teacher but runs into trouble when she stands up to the school bully, whose brother is a local gangster. Nazarova made her feature debut with The Daughter (2012), which won the Fipresci award at the Tallinn Black Nights and Warsaw film festivals, as well as best debut at Kinotavr. Anastasia Lukovnikova (Happy People) is producing with Moscow-based Salt Studio, which was also behind 2012 Venice competition title Betrayal.
Contact Anastasia Lukovnikova - lukovnikova@gmail.com
The Red Phallus (Bhu-Nep) - Tashi Gyeltshen
In a remote valley in central Bhutan, 16-year-old Sangay struggles to find her identity as her father, a craftsman specialising in wooden phalluses and playing the masked clown with them at festivals, looks for a successor. Gyeltshen's credits include short The Red Door (2014), which premiered at International Film Festival Rotterdam and also screened at HKIFF. The Red Phallus is his feature debut, and received an Open Doors grant at the 2016 Locarno Film Festival. Ram Krishna Pokharel is producing.
Contact Ram Krishna Pokharel - rkpnepal75@gmail.com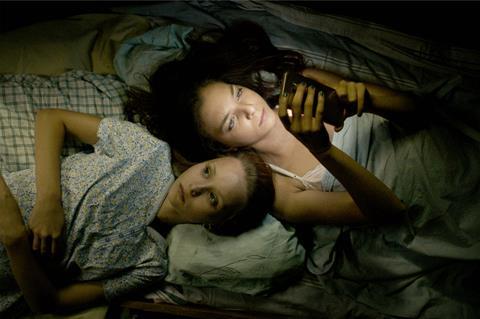 Sister (Bul) - Svetla Tsotsorkova
Living in smalltown Bulgaria, a teenage girl unwittingly destroys her older sister's world when she invents a story just to make life more interesting. Award-winning director Tsotsorkova's debut feature Thirst (2015) made its world premiere in San Sebastian Film Festival's New Directors competition, and sold to 15 countries. She is working again with Svetoslav Ovtcharov, who is producing through Bulgaria-based Omega Films.
Contact Svetoslav Ovtcharov - omegafilms@abv.bg
The Sorcerer (Pan) - Felix Guardia
Filmmaker and musician Guardia's first feature animation is about a flying bull sent on a journey through the absurd and surrealist universe of Panamanian printmaker and painter Julio Zachrisson. Tomas Cortes-Rosselot (La Cucarachita Mandi) is producing with Animal, a Panama-based independent film production company co-founded by Guardia.
Contact Tomas Cortes-Rosselot - tomas@cineanimal.com
Still Human (HK) - Oliver Chan Siu-kuen
The story of a paralysed man and his Filipina domestic worker, who has put her dreams of becoming a photographer on hold, learning how to manage their broken lives, Still Human is the debut feature from short film, commercials and TV drama director Chan. The project won funding from Create Hong Kong's First Feature Film Initiative. Award-winning filmmaker Fruit Chan is producing with No Ceiling Film Production Limited.
Contact Oliver Chan Siu-kuen - csk.productions.hk@gmail.com