As part of our International Insiders series, Screen International profiles the key US-based executives working in production, finance, sales and packaging. Click here for parts two and three.
Dan Friedkin - Executive chairman; Micah Green - CEO and co-president; Dan Steinman - COO and co-president, 30West
Curated platform for high-end creatives and agents looking for flexible capital.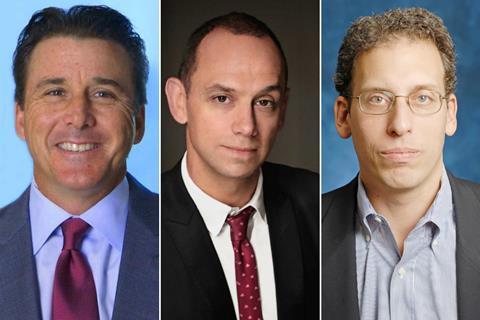 In two years since 30West launched as a division of The Friedkin Group, the company has firmly established its position in international finance, production and sales. Headed by former CAA exec Micah Green, Dan Friedkin and former CAA agent Dan Steinman, the firm has been behind a raft of critically acclaimed features. These include Karyn Kusama's Destroyer, which 30West cash-flowed with an equity investment, Peter Hedges' drama Ben Is Back and Netflix doc Fyre. There are now plans to expand beyond sub-$20m films.
Its corporate investments include a majority stake in Neon, which began when 30West teamed with Tom Quinn's distribution company on I, Tonya. This was followed by a headline-making deal at Sundance for Assassination Nation, which 30West and Neon negotiated alongside the Russo brothers' AGBO Films. But it topped that by selling (with CAA Media Finance) US rights on Late Night to Amazon Studios for $13m — the largest US deal in Sundance history.
Upcoming projects include Tarik Saleh's Violence Of Action starring Chris Pine and Martin Scorsese's Killers Of The Flower Moon starring Leonardo DiCaprio, as well as several new television projects.
Sasha Lloyd - Head of international, A24
Matches the company's edgy content to prestige buyers.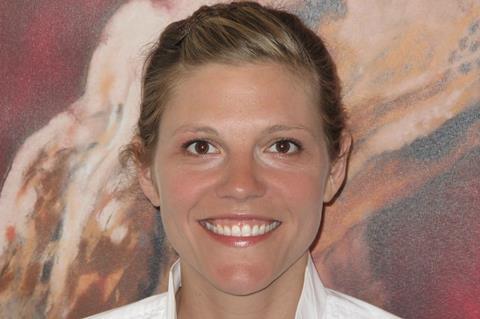 Former Goldman Sachs executive Sasha Lloyd joined New York-based distributor A24 to head its international film and TV operations in early 2016. While the company did not strictly launch a sales arm and likes to stay under the radar, Lloyd has cut several headline-grabbing deals.
She licensed international rights to Focus Features on Trey Edward Shults' Toronto 2019 selection and awards prospect Waves, several months after the parties signed a deal in Cannes on international rights to Robert Eggers' The Lighthouse — another awards contender. Two years ago they cut a similar deal on Greta Gerwig's Lady Bird.
Typically Lloyd will sell rights to the burgeoning slate of films produced and financed by A24. At the Berlinale in February, it was announced she had concluded a slew of territories on Midsommar, Ari Aster's follow-up to Hereditary that did not even have a title at the time.
The project came together after A24 agreed to come on board alongside Sweden's B-Reel Films, and buyers included Entertainment Film Distributors in the UK, Village Roadshow in Australia, DeAPlaneta in Spain and Sahamongkol Film International in Thailand, illustrating — as with the Focus deals — A24's ability to interact meaningfully with the market and attract the kind of prestige partners that mirror the calibre of its content
Mike Larocca - Studio president; Joe Russo - Chairman; Anthony Russo - Chairman; Todd Makurath - CEO, AGBO Films
Marvel Studios stalwarts nurturing artist-led slate for global consumption.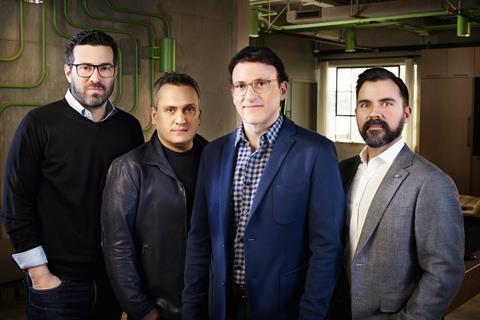 Three years before Avengers: Endgame became the highest-grossing film at the global box office, directing duo Joe and Anthony Russo used their growing stature in Hollywood to launch AGBO Films alongside entrepreneur Todd Makurath and producer Mike Larocca.
Based in Los Angeles and described as 'an artist-led collective focused on creating global content', the production studio works with international partners and its first completed film debuted at Venice this year. War drama Mosul shot in Morocco and is produced with Condé Nast Entertainment. Based on a New Yorker feature — aptly named 'The Avengers of Mosul' — AGBO optioned the piece and took it to the international market when Endeavor Content launched sales at last year's AFM.
AGBO, which will finance features of different scales, is currently shooting Tom Holland-starrer Cherry in Cleveland. The adaptation of Nico Walker's novel about the opioid crisis marks the first film in six years the brothers are directing outside the Marvel Studios stable. The Hide­away Entertainment are co-producers, and Endeavor Content introduced the project to international buyers when it launched pre-sales in Cannes.
Stuart Ford - Chairman and CEO; Michael Rothstein - President of worldwide distribution, AGC Studios
Multi-faceted indie titan benefits from deep international ties in sales, production and financing activities.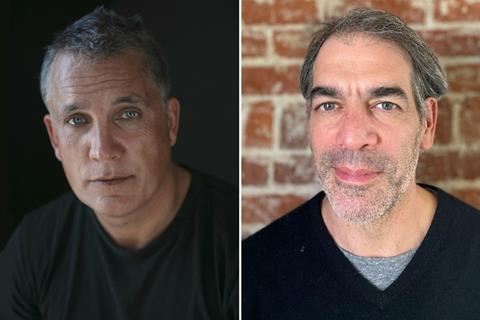 Stuart Ford's AGC Studios maintains deep ties with the international community as it develops, produces, finances and sells film and TV content year-round and at major markets and festivals. Michael Rothstein oversees sales and distribution, and recent credits include Roland Emmerich's Midway and Moonfall, as well as Voyagers, Breaking News In Yuba County and upcoming sci-fi Inferno from Neill Blomkamp, all three of which AGC is fully financing.
Rothstein joined Ford at the latter's previous venture IM Global, having sold multiple films including The King's Speech and the Scream franchise as head of international sales at The Weinstein Company and Miramax.
Voyagers producer Basil Iwanyk of Thunder Road Pictures brought the project to the company, which is fully financing the $30m production. AGC launched pre-sales at EFM this year and Voyagers nearly sold out at Berlin. "While we were excited to sell a larger group of major territories to Universal International on the film [UK, Australia, France, Italy, Scandinavia]," notes Rothstein, "the remainder of the world went to many of our tried-and-true independent distribution partners whom we have known and worked with for many years." Lionsgate acquired US rights in early summer.
Jill Ahrens - Principal and founder; Ryan Ahrens - Principal and founder; Ben Renzo - President, CEO, founder, Argent Pictures
Rising indie producer/financier with a pronounced international accent.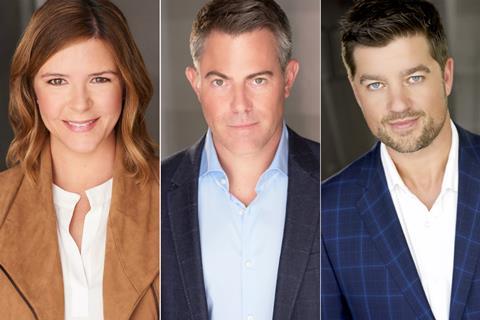 Development, production and finance company Argent Pictures is on the up. Launched in 2015 by Jill and Ryan Ahrens with Ben Renzo, the company's promo for Mark Wahlberg-starrer Good Joe Bell — which they co-financed with Hercules Film Fund — was one of the talks of the market in Toronto, and there is major buzz over martial-arts action-comedy Kung Fury 2 starring writer/director David Sandberg, Michael Fassbender and Arnold Schwarzenegger.
Argent — executive producer on Hacksaw Ridge and American Made — boarded Kung Fury 2 alongside Swedish producers B-Reel, and is co-financing with China's Creasun Media. The feature benefited from production incentives by shooting at Nu Boyana Film Studios in Bulgaria and flying to Germany for pick-ups. Endeavor Content is handling international sales.
The company is fully financing Otto Bell's follow-up to The Eagle Huntress, documentary Bad Ass Librarians Of Timbuktu. Shot clandestinely in Timbuktu, Mali, the film follows an order of librarians as they race to save ancient manuscripts from destruction by occupying al-Qaeda forces.
Gary Hamilton - CEO, Arclight

Sales agent leveraging Australian connections for compelling content.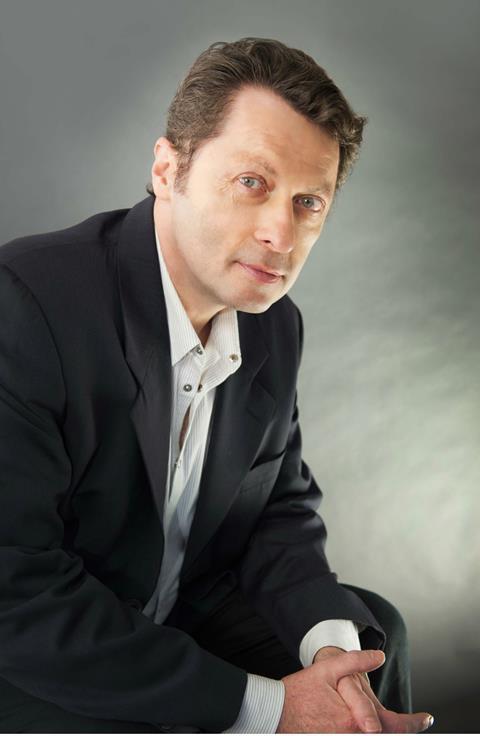 Arclight Films has more than 20 years' experience as a top-flight international sales agent, handling films including First Reformed and Lord Of War, genre fare such as Wolf Creek, and Asian titles Öndög and Furie via its Darclight label.
The Australia-born Gary Hamilton has been developing, packaging and producing for a while, and is steering his company more aggressively into this area. Projects include the critically acclaimed terrorism thriller Hotel Mumbai starring Dev Patel and Armie Hammer. Hamilton packaged the project as an Australian production from his Hamilton Entertainment with Electric Pictures Productions and US-based Thunder Road Pictures, and corralled Australian subsidies, private equity and pre-sales. Bleecker Street distributed in the US in early 2019.
With the help of the South Australian Film Corporation, Arclight co-financed the UK-Australia co-production Escape From Pretoria with Daniel Radcliffe after working with the UK actor on thriller Jungle.
"In order to achieve the highest level of creativity within the budget restraints, we can't stress enough the importance of excellent global partners and relationships, such as our relationship with Screen Australia," says Hamilton. Coming up is war thriller Killer 10 with Australian director Phillip Noyce, and multiple productions and co-productions lined up over the next year in Australia, the UK, Puerto Rico, Serbia and the US.
Aaron L Gilbert - Chairman and CEO; Brenda Gilbert - president, BRON Media Corp
With an eye for deal-making and development, live-action and animated feature films and TV series are also a focus.
Since the company was founded in 2010 by husband-and-wife team Aaron L and Brenda Gilbert, producer and financier BRON Media Corp has been involved in more than 75 productions. It is riding high on the global success of Joker, which hails from a co-financing pact with Warner Bros, and also believes in the value of pre-sales to independent international buyers on projects it assembles on a single-picture basis.
BRON brought Endeavor Content on to represent worldwide sales on Harry Haft after BRON brought the project to director Barry Levinson. The company provided resources to package and cast the feature, arranged financing and co-produced. Now in post, promo footage of the film shown at Toronto sparked sales to the likes of Dutch FilmWorks in Benelux.
The Warner Bros co-financing deal was struck in 2018 by BRON Creative, a joint venture with Jason M Cloth's Creative Wealth Media. That partnership has also resulted in a $100m co-financing deal with MGM for a slate of nine titles including upcoming horror Candyman, co-written by Jordan Peele, and the company has additional relationships with Sony and Lionsgate.
Under its BRON Studios banner, as a producer the company recently made awards season contender Bombshell. It had initially joined the production as a financial partner with Annapurna but stepped in to produce when the opportunity arose, bringing in Lionsgate as a co-financing and distribution partner.
Roeg Sutherland - Co-head; Benjamin Kramer - Co-head, CAA Media Finance group
International broker with a particular ability to sell English-language content into China.
Roeg Sutherland and Benjamin Kramer lead the media finance department at CAA, on the packaging, financing and representation of independently financed film, television and digital content. They have worked on structuring production companies and creating US and international sales and distribution entities.
CAA Media Finance is one of the largest suppliers of feature films to the US and brokers more than 100 distribution deals a year for films. Budgets range from $100,000 to more than $150m. The company has been involved in recent projects including Minding The Gap, Capernaum, Pavarotti, At Eternity's Gate, The Lighthouse and Ladj Ly's Cannes grand jury prize winner Les Misérables.
Upcoming projects include Roland Emmerich's epic Moonfall, James Gray's Ad Astra, Sam Mendes's 1917 and Rian Johnson's $50m Knives Out, starring Daniel Craig. Serving as a bridge to the Chinese film market, the group has helped direct more than $750m in Chinese capital into English-language content including Hacksaw Ridge and the upcoming 355 and Midway.
CAA Media Finance works with filmmakers outside of the US, and secured US — and other — deals for Les Misérables (to Amazon) and Nadine Labaki's Capernaum (to Sony Pictures Classics). The company works closely with Wild Bunch, which sold Capernaum to Road Pictures in China, where it went on to gross a staggering $54m earlier this year.
Edward Noeltner - President, Cinema Management Group
Establishing a thriving sales and finance business in independent animation.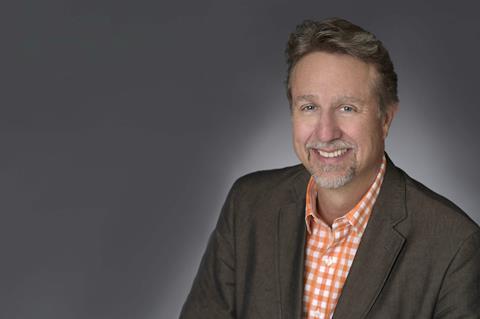 Edward Noeltner has taken Cinema Management Group (CMG) into multiple genres, championing horror fare such as The Collector, documentaries including Cannes Classics 2018 selection Searching For Ingmar Bergman, and feature animations such as Loving Vincent, a UK-Poland success story that earned an Oscar nod.
Loving Vincent is part of an ongoing drive into independent international animation at CMG, and Noeltner is working with the South African animation studios Triggerfish Animation on Seal Team, with an English-language voice cast that includes JK Simmons and Sharlto Copley. Delivery is expected in 2020. Coming up is Ainbo — Spirit Of The Amazon from Peru's Tunche Films, the first Peru-Netherlands co-production, which CMG boarded as sales agent shortly after meeting the filmmakers at Ventana Sur in 2016.
"I typically look for great original concepts and scripts that have part of the financing attached and to which we can complement the financing via pre-sales or sales advances," says the Los Angeles-and Paris-based executive.
John Sloss - Founder, Cinetic Media
Mainstay of the international independent film scene.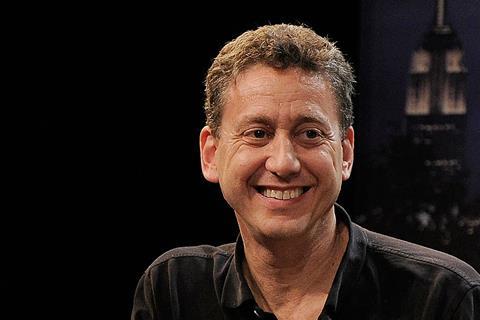 Entertainment attorney, founder of management company and strategic advisers Cinetic Media, and mainstay of the New York independent scene, John Sloss has packaged and sold some of the most iconic independent films of the past 25 years, from Little Miss Sunshine and Napoleon Dynamite to Alexandria Ocasio-Cortez documentary Knock Down The House.
Sloss has also produced and served as executive producer on Richard Link­later's Boyhood, his Before… series, Kimberly Peirce's Boys Don't Cry, Todd Haynes' Wonderstruck and Peter Farrelly's Green Book, among many others.
Cinetic structured and brokered financing on best picture Oscar-winner Green Book, which accessed Participant/Amblin Partners' global distribution network, including Universal Pictures, eOne and Alibaba in China. "Utilising Amblin positioned the film to be produced as an independent feature while achieving global studio output economics," says Sloss.
On Asif Kapadia's documentary Diego Maradona, he partnered with the UK's Altitude Films, Kapadia and UK producers James Gay-Rees and Paul Martin for years before its premiere at Cannes in May. Sloss advised on financing and brokered US and Latin American rights, which were purchased by HBO and DirecTV respectively. Cinetic also operates an international sales division and Cinetic Marketing.
Cassian Elwes - Founder, Elevated
Resourceful producer and former agent supporting female voices.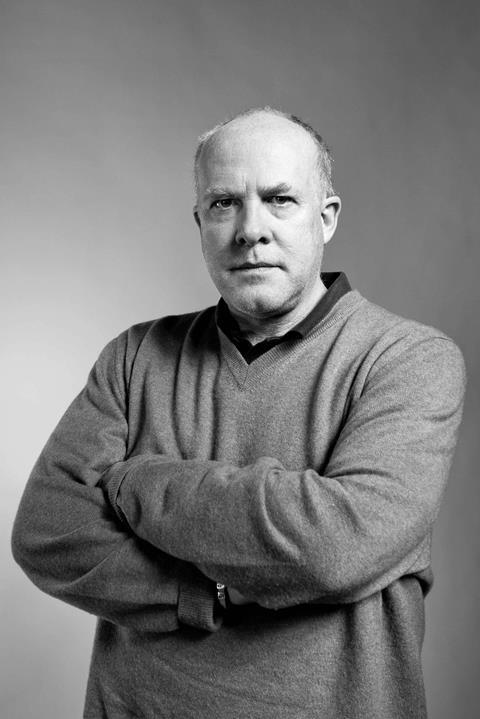 Cassian Elwes had worked on more than 300 features when he left the agency world having served at the helm of William Morris Independent for 15 years — 11 of them with Rena Ronson — to resume a producing career that has included independent breakouts such as Mudbound and Dallas Buyers Club.
The famously passionate, UK-born Elwes is as conversant with the international arena as he is with Hollywood. He is currently producing drug drama Dreamland for director Nicholas Jarecki starring Gary Oldman and Armie Hammer. The Canada-Belgium co-production involved Jonathan Vanger's Wishing Tree in Canada, shot in Montreal and will post in Belgium.
Elwes represents US rights to the Czech historical epic Medieval starring Ben Foster and Michael Caine, which he helped cast and is in post. He is preparing for the Montreal shoot on Best Sellers, a Canada-UK co-production to star Caine that has Wishing Tree and Item 7's Pierre Even producing from Canada, and Wayne Marc Godfrey from the UK. Lina Roessler will make her writer/director feature debut.
Elwes is a tireless champion of women in film and co-founded the Horizon Award in Sundance for up-and-coming female directors.
Christine D'Souza Gelb, partner, Endeavor Content
Entrepreneurial agency division conversant in all forms of content.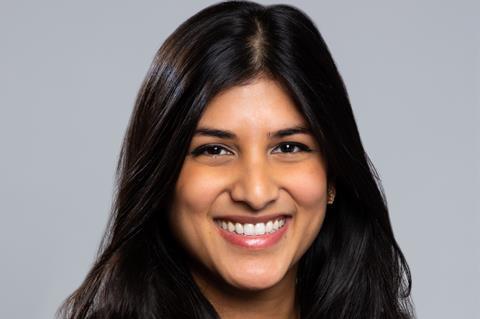 Christine D'Souza Gelb leads the line, packaging and representing sales year-round at Endeavor Content, the two-year-old branch of Hollywood agency Endeavor that develops, finances, produces and sells film, television and digital content.
In 2018 Endeavor Content, led by Chris Rice and Graham Taylor, fully absorbed sales agency Bloom run by Alex Walton. It operates an international TV sales division that is based in London, while Endeavor Content's film creative team is led by Dan Guando and London-based Negeen Yazdi.
Parent company Endeavor Group recently shelved plans for a public offering, although that would not appear to have any bearing on the prolific nature of Endeavor Content, which has financed and sold more than 100 titles.
The division boarded Kung Fury 2 early on. After David Sandberg's martial-arts fantasy short — which played in Directors' Fortnight at Cannes in 2015 — went viral, producers KatzSmith and Sweden's B-Reel Films developed the feature script with Sandberg, and Endeavor Content found financiers to fund pre-visual elements. Argent Pictures came on to finance in part, while Endeavor Content launched international pre-sales through Walton's team, and China's Creasun came on to co-finance. The film shot in Bulgaria and Germany, and Endeavor Content and CAA will shop to US buyers when it is completed.
On Lulu Wang's The Farewell starring Awkwafina, Endeavor Content represented global rights with UTA Independent Film Group to the primarily Mandarin-language film, which shot in China. Big Beach, Kindred Spirit, Depth of Field and Wang produced while A24 snapped up worldwide rights after the Sundance premiere. At time of press, the film had crossed $18m at the US box office.
Alex Walton - Executive vice president, international film sales and distribution, Endeavor Content
Experienced executive with sales smarts who played a role in Bad Education deal with HBO.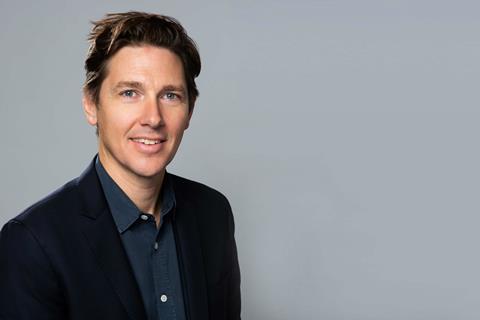 Alex Walton presides over a growing slate of sales titles at industry behemoth Endeavor Content and had a big hand — along with the film's co-sales rep CAA — in the $20m global deal in Toronto that saw HBO snap up the world on dark comedy Bad Education.
Walton's career has taken him from the UK's HanWay Films across the Atlantic to posts at Paramount Vantage and Exclusive Media. He co-founded Bloom with Ken Kao before Endeavor Content parent company Endeavor acquired it as part of a move into in-house production, sales and financing at Endeavor Content that adds clout to Walton's operation.
He launched pre-sales at AFM 2018 on the Arabic-language film Mosul, produced by Anthony and Joe Russo's AGBO Films; closed a worldwide deal with Netflix in Cannes on UK-Italy comedy Love, Wedding, Repeat starring Sam Claflin and Olivia Munn which is produced by Notorious Pictures and Tempo Productions; and partnered with Made Up Stories on family drama Penguin Bloom starring Naomi Watts and Andrew Lincoln.
Anticipated films include Cherry from AGBO and The Hideaway Entertainment, which the Russo brothers are shooting in the US; drama Harry Haft from Bron Media Corp and New Mandate Films; and Mark Wahlberg-starrer Good Joe Bell, which Endeavor Content co-financed with Rhea Films and Argent Pictures.