Co-founders Rachel Robey and Al Clark talk about their latest feature, which plays in LFF's First Feature competition.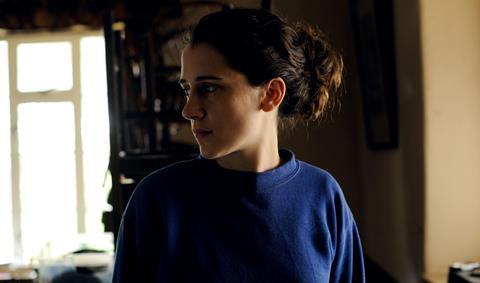 Marking its 16th year of operations this year, UK production outfit Wellington Films is celebrating getting its latest feature, Hope Dickson Leach's drama The Levelling, into this week's London Film Festival in the First Feature competition, following its premiere in TIFF's Discovery strand.
he company is also plotting two new features, a love story set between Orkney, Scotland and New York, and a thriller about a hunting trip in the Scottish Highlands that goes horribly wrong. Screen sat down with co-founders Rachel Robey and Al Clark to discuss the company's prospects.
Founded in Nottingham at the turn of the millennium, Wellington Films had straightforward origins. "It will just Al and I in a room getting stuff done," recalls Robey on the company's early days of operations. After making a handful of shorts, Wellington Films had its breakthrough in 2006 when its first feature London To Brighton garnered critical praise and a strong festival run. Premiering at the 2006 Edinburgh Film Festival, the London-set crime drama about a young runaway girl also played at TIFF that year and won awards including at Edinburgh, Dinard British Film Festival and Raindance. It won a BIFA for best achievement in production, and received a most promising newcomers BAFTA nomination for director Paul Andrew Williams.
The company's next project, 2008 drama Better Things, also a drama centred on young people, this time set in the Cotswolds, premiered in Cannes Film Festival's Critics' Week and was also selected for TIFF. That year, when the widespread economic crisis hit, many production outfits across the country faced an uncertain future, but Wellington Films managed to stay afloat despite the difficulties of sourcing funding for projects. "The [economic] downturn wasn't easy for anybody, us included," says Robey, "I don't think anybody is surprised that The Levelling has been out first feature film in five years."
"We spent a lot of that time [during the crisis] completely reimagining our development slate, we had to look very hard at the films and think about whether or not we could get them made," she adds. Being based in Nottingham turned out to be a significant advantage during that time, reveal the duo, with the midlands city being "considerably cheaper" than London, which kept costs down. Both Robey and Clark had to diversify their activities for a while, with teaching and consulting work helping to keep things ticking over.
In 2010, Robey and Clark felt confident enough to grow their business and take on two new staff members, Tom Wood and Anna Griffin, who initially came on-board as runners through Creative Skillset-funded schemes. As the company expanded, Wood and Griffin became full-time staff members, and are both now Wellington Films producers in their own right. Wood currently holds fort in the company's London office, while the other three remain in Nottingham. Griffin was a co-producer on The Levelling.
"Hope and I have been trying to do something for some time," says Robey, who was lead producer on the project, which follows a young girl (Games Of Thrones' Ellie Kendrick) who returns to her family farm, badly damaged by the Somerset floods of 2014, following her brother's apparent suicide.
The producers applied for a round of Creative England's iFeatures initiative, which funds a slate of low-budget projects every year, and in 2015 the project was selected alongside Apostasy and Lady Macbeth, the latter of which also premiered at Toronto this year. Lady Macbeth and The Levelling were made for around $600,000, with the latter filming entirely on location in Somerset, west England, in October that year.
On lead actress Kendrick, Robey says that while she is already a known face because of HBO's goliath series, this part could elevate her career, "The Levelling is definitely her breakthrough role as she is very much the leading light."
Future projects
Wellington Films is embarking on its next feature project Calibre, which is set to shoot this autumn. The production marks Wellington Film's highest-budget project to date and will film in the highlands of Scotland, depicting a hunting trip that goes horribly wrong. The project has financing from Creative Scotland and Creative England. Matt Palmer will make his feature debut on the feature, having worked with Wellington Films before on two shorts, 2007's Island, which was nominated for a Scottish BAFTA, and 2014's The Gas Man. Clark will lead produce the film with Griffin. Beta Cinema have come on-board to handle international sales.
Another project, A Hymn For Mars, will go into production next year and will see Tom Wood take on his first lead producer role, alongside Robey who will also prodcue. From emerging writer-director Ruth Paxton, embarking on her first feature, the romantic drama will follow a young folk singer from Orkney, Scotland, as she goes to America following a personal crisis. Could it be Scotland's Brooklyn?
Looking forward, Robey and Clark remain focused on sticking to their original principles. "We want to make bigger and more ambitious films, but the most important thing for us is that they have a huge amount of creativity and integrity," says Robey, "We really enjoy finding new voices and breaking out new talent, that's definitely something we want to continue." The company has also recently received an injection of funds to the tune of $120,000 (£100,000) through Creative England's Creative Enterprise fund, which will shore up the business for the near future and help it to grow further.