Millard Ochs steps down on June 30 after 19 years as president of Warner Bros International Cinemas (WBIC) and 50 years in the industry.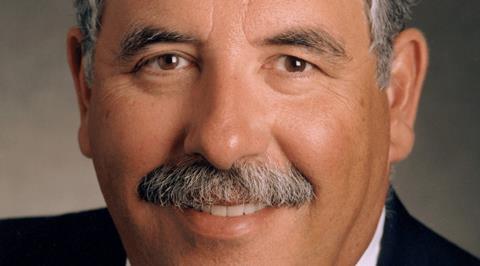 Ochs, a third-generation theatre business executive from New York who as a boy did his homework in the projection room of his father's theatre, joined WBIC in 1994 and was appointed president six months later.
WBIC introduced the first purpose-built multiplexes in Japan, China, Italy, Holland, Portugal and Taiwan. The company was the first exhibitor to introduce D- BOX Motion Chairs outside North America (in Japan), first to introduce digital sound in the UK and the first to introduce 3D in Japan.
After following his father into the exhibition business the executive began his career at RKO Stanley Warner Theatres, where he worked as city manager and district manager and served from 1966-77. He moved to AMC Theatres and rose through the ranks from 1977-88.
His last post prior to WBIC was with UCI from 1988-1994. During his tenures at AMC and UCI, he spent almost a decade in Europe and in 1985 he opened the UK's first purpose-built multiplex theatre at Milton Keynes.
Ochs' accolades include the 1996 Exhibitor Of The Year Award at Cinema Expo, the 1998 co-recipient of the ShoWest Exhibitor Of The Year Award and the 2007 Industry Achievement Award In Exhibition at the RAAM Conference. He was the keynote speaker on International Day at the inaugural CinemaCon in March 2011.
The popular veteran talks to Jeremy Kay about ticket pricing in Japan, 3D tests, early forays into China and a certain wager in the UK.
Take us back to the launch of the multiplex in Milton Keynes, UK.
It was 1984 and I was given the job [by AMC Theatres] to open The Point in Milton Keynes. I will take this with me to the grave. It was opening day and we'd spent one to one-and-a-half years doing the construction and one of the contractors came up and bet me £5 that we would never fill the place. I said I would take the bet. In those days people didn't follow movies so much and didn't know what multiplexes were all about. Our marketing plan was based on 'try something different.' People would go to the theatre not knowing what they wanted to see and at the box office they made a decision based on seat availability. On the first Saturday we filled 2,000 seats. I still have the £5 note.
So the idea of a multiplex was brand new to the UK. What other cultural differences did you notice?
As an American visiting London back then one of the things we could not eat was sugar-coated popcorn in the cinemas, so we introduced the salted butter-flavoured popcorn and things like Twizzlers. We told ourselves we'd see what would happen because I was told you don't assume anything in England. The first weekend a guy bought a box of salted popcorn and covered it with Ketchup and I asked him why did he do that and he said he didn't want to share it with anybody. Over the next few months my salted popcorn sales weren't going so well so we designed a warmer and sales got back to where they were expected to be.
What are your memories of your first trips to Japan?
My first time in Japan I could not understand why nobody was going to the movies after 9pm. It was quite busy in the afternoon but by 9pm nothing happened [Train schedules prevented Japanese audiences from going to the cinema after 9pm because the men worked late.] We had 2pc of our box office sales [from shows after 9pm.] So we created a new price policy and discounted the ticket after 9pm from ¥1,800 to ¥1,200 and introduced Ladies' Day at the cost of ¥1,000 to stimulate the audience. We watched our sales grow from 2pc to 20pc. We changed the pricing structure for Japan in 1994/95 and there has never been a price increase since.
In the 1990s WBIC made early forays into China. Today China is on everyone's lips. What was it like back then?
We went into China with the game plan that it was such a big country that the best approach would be to create a central management team that would provide management services to four different joint ventures. Around 1998-99 we set up the joint ventures with Shanghai Film Group, Wanda in Beijing and the North, as well as Citic and Jin Yi in the South. We trained lots of employees and showed them how to run the business. When the government changed rules we moved out of China, but we left them with that knowledge base and they've improved upon it. Now China is the number one international box office territory outside the US and by 2020 China will be the number one box office territory in the world. They're building eight new screens per day.
What other growth regions come to mind?
South America is continuing to grow but it's moving from a film-based platform to a digital platform. With the studios pulling back [on the size of their slates] and shifting to digital, that puts the onus on distributors and exhibitors in South America to change.
In 2005 you were involved in a 3D test. How did that come about?
Real D was starting out and Disney wanted to create Chicken Little in 3D. I had the opportunity to use the Chinese 6 here in Los Angeles as a test bed [At the time, Warner Bros and Viacom co-owned Hollywood-based Graumans and Chinese 6 at the time through the Mann circuit.] They invited all the studio people to see how it worked. That was the beginning of 3D.
What new innovations are bubbling up?
In the same auditorium [Chinese 6] we set up two rows of motion chairs from D-Box. When you watch a movie in 3D it's one thing; if you add the motion chairs that's an incredible experience. There are some systems in South Korea where they add wind and there's odour. There are always things to keep the audiences coming. We are moving away from pure gimmickry to service. Certain theatres are selling wine and great food while you watch the film.
How can exhibition remain vital in the face of digital expansion?
If we as theatre owners keep the theatres clean and make sure the customer is being served a great movie with that full sound and all the other theatrical attractions… you can't beat it. If I've had a tough day I will go to the local theatre, clear my head and watch a movie. Then I get back on the horse again. It works every time. You can watch a film on the iPhone or iPad but you're missing what the filmmaker intended – they want to immerse you. A good story married to good effects brings you into it. I cannot wait to see Man Of Steel [This interview took place before Man Of Steel's number one global opening weekend.] I've watched The Great Gatsby three times and I get more out of it every time. You're not going to get that on an iPad.
What's next in your life?
I keep very busy doing lots of different things. Watch this space. Chapter 2 is about to begin.