La La Land is the film to beat, but it faces stiff competition for all the big prizes.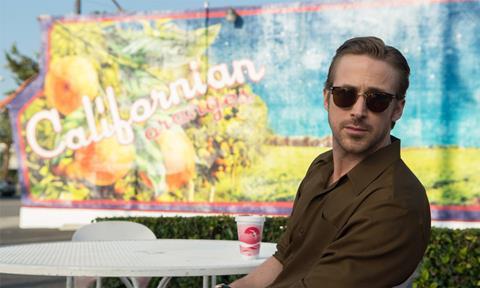 Academy members have left room for surprises in February's 89th Oscars telecast despite nominating La La Land for a record-equalling 14 statuettes.
Here are our predictions in the major categories now that the full list of nominations have been announced.
Click HERE for the full list of nominations.
Best picture
Lionsgate's musical has come strong at the right time and with momentum on its side must be the one to beat in the best picture race.
It is a cheery tonic for the unsettling early days of the Donald Trump presidency, even if Fences, Hidden Figures and Arrival offer more appropriate ripostes through artistic excellence and depiction of formidable black and female characters. Desierto would have made the most uncomfortable viewing for POTUS and his bricklayers but was never in the awards season mix.
Moonlight, Hacksaw Ridge, Manchester By The Sea, Arrival and Lion all fly the flag for independent cinema. These are films that studios either passed on at script stage or might never have contemplated making, and the Academy once again has showcased the adventurous spirit that infuses some of the best storytelling around.
Best director
Damien Chazelle should be cautiously optimistic about his chances in the director contest following the Golden Globe win, although Barry Jenkins has won plenty of admirers for Moonlight and the Mel Gibson comeback narrative has dug its claws into Hollywood and is the engine that drove Hacksaw Ridge to six nominations.
Best actor
Casey Affleck is the strongest frontrunner in the senior categories for his powerhouse performance in Manchester By The Sea. There really has been nobody else to challenge him since the Boston janitor appeared on screen last Sundance. It is the greatest performance by an American actor in years.
Best actress
Emma Stone would appear to be the best actress favourite for La La Land, in which she delivers the kind of all-singing, all-dancing role voters and the industry love to reward. She claimed the musical or comedy Globe and will face stiff competition from Globe dramatic actress winner and Elle star Isabelle Huppert, whose surge in the second half of the season makes her a formidable opponent.
The omission of Amy Adams for Arrival and Annette Bening for 20th Century Women are the biggest shocks in the major categories. It brings the best actress race between Stone and Huppert into sharper focus. Natalie Portman for Jackie and Meryl Streep for Florence Foster Jenkins are illustrious contenders and Negga, fine as she is, remains something of an outsider in the race.
Best supporting actor/actress
It was only right to see best supporting actress nods for Naomie Harris in Moonlight, Viola Davis in Fences and Octavia Spencer in Hidden Figures, and best supporting actor love for Mahershala Ali in Moonlight. All have been immense this season.
However the supporting acting categories are fairly open. Davis has risen to the fore for Fences in what has emerged as a very strong field across all five nominees. She is strong, as is Spencer, although Harris is a knock-out and Michelle Williams uses her tiny amount of screen time in devastating fashion.
Nicole Kidman is the best thing about Lion besides the cinematography and the drama over-reached itself with six nods including best film, but she will not be fancied in this race.
Turning to the supporting actors, Mahershala Ali really should win for Moonlight but again, there is worthy competition. Jeff Bridges is universally adored and anchors the over-hyped Hell Or High Water. Lucas Hedges has wowed voters in Manchester By The Sea and everybody loves a bit of Michael Shannon, who gives Nocturnal Animals its only nod and is memorable.
Lion star Dev Patel is the surprise at the expense of Hugh Grant, who delivered arguably the best performance of his career in Florence Foster Jenkins and must be feeling aggrieved.
Documentary and foreign language
A very fine roster of documentary nominees that sadly had to draw the line at five includes Ezra Edelman's O.J.: Made In America, a heavyweight contender of such dazzling breadth and accomplishment that nobody cares about its TV format. It is a trailblazer for quality content at a time when the boundary between film and TV becomes more fluid by the week.
In the foreign language category, Germany's Toni Erdmann remains the one to beat, although Australia's Tanna is the potential upset.
#Oscarssowhite
On the surface of it the nominations responded to the #Oscarssowhite outcry from a year ago, yet in truth many Academy members were irritated by the affair and preferred to judge work on its merits.
Once The Birth Of A Nation became mired in the controversy of Nate Parker's past and the PR disaster of how he handled himself – best director nominee Mel Gibson could offer a lesson in how to stage a comeback – attention turned to a cluster of first-rate films and artistic contributions.
Had there not been best film recognition for Moonlight, Fences and Hidden Figures, best director kudos for Moonlight's Barry Jenkins, best actor recognition for Denzel Washington in Fences, and best actress kudos for Ruth Negga in Loving, then there would have been something to shout about.
Snubs
There has been quite a lot of attention paid to the omission of Deadpool from the best film category, although why is a mystery. Being arch and self-aware does not entitle a film to nominations and the Academy is not obliged to include a token pop culture release. Mad Max; Fury Road went deeper than popcorn entertainment last year and was expertly crafted, hence its six Oscars.
Silence earned one nod on the day for Rodrigo Prieto's cinematography. It is in with a shout in this race and would provide at least something for Martin Scorsese's independently financed passion project, a fine film that was too introspective and subdued to make an eleventh-hour splash this season.
Read more:
'La La Land' equals Oscar record with 14 nominations
Oscars 2017: who missed out?
Oscars analysis: diversity gains a boon in ugly times