Following two wins in the past three years, contenders from across the Americas are championing local culture and community. Screen surveys the crop of competitors.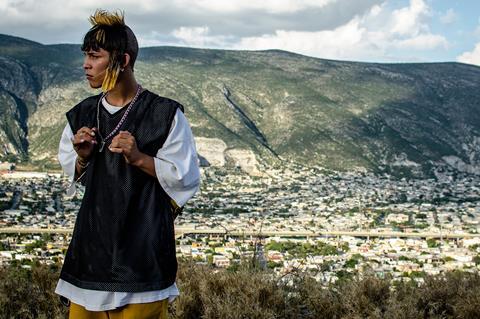 The lack of physical festivals has not helped any film this year, and the relatively low-key roster from the Americas could have used the opportunity to break out a little-known filmmaker or remind voters of some of the more familiar names in play.
No film from the region made it onto the 10-strong shortlist last season and, despite speculation that some filmmakers might be holding back their latest work for what is hoped will be a return to physical festivals in 2021, there are several submissions that have made some noise.
True to form, the region has delivered stories that in many cases champion local culture, present a strong sense of community, and explore the nexus between a country's past and future. Despite the intimate scale of many of these submissions, their track record at prestigious festivals speaks for itself.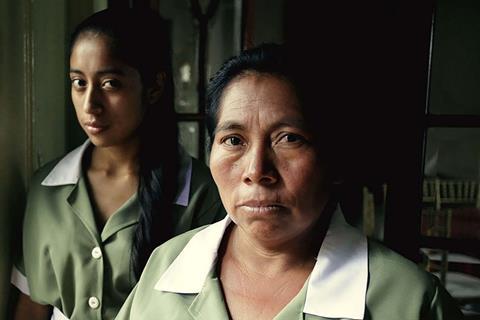 Mexico and Guatemala provide the two biggest films on the list with Fernando Frias de la Parra's I'm No Longer Here and La Llorona from Jayro Bustamante, respectively.
Netflix has high hopes for I'm No Longer Here, a story rooted in the cumbia music beat about a gang member who flees to New York and questions where he belongs. It premiered at 2019 Morelia Film Festival where it won the feature film competition award and the audience award, and also played that year at Tallinn Black Nights, Mar Del Plata and Cairo.
The culturally rich drama visited Göteborg in early 2020, before the lockdown ended its globetrotting ambitions. Yet Frias de la Parra — whose only other narrative feature, Rezeta, won the Slamdance best narrative feature award in 2014 — has earned plenty of local attention, scooping up multiple Ariel Awards last year as well as the endorsement of fellow countrymen Alfonso Cuaron and Guillermo del Toro.
Netflix acquired I'm No Longer Here in 2018 and will push hard on what it regards as the latest in a long line of important Mexican work. The streamer helped Cuaron's Roma win the country's first foreign-language Oscar, as it was known at the time, in 2019. Mexican films had been nominated eight times before.
La Llorona director Bustamante has pedigree on the festival circuit. His first film Ixcanul was Guatemala's Oscar submission and won a Silver Bear at the 2015 Berlinale, while Tremors debuted in the festival's Panorama section in 2019. Bustamante's third feature is a genre-inflected social commentary that centres on a war criminal haunted by the ghosts of his past; it debuted in Venice Days 2019, winning best film for the section. If Bustamante were to earn a nomination, it would be a first for his country. US distributor Shudder debuted La Llorona online in August.
Canada's entry is 14 Nights 12 Days from Jean-Philippe Duval, which replaced Deepa Mehta's coming-of-age tale Funny Boy after it was disqualified for being predominantly in the English language. Academy rules stipulate at least 50% of international feature film submissions must be in a language other than English. Anne Dorval stars in 14 Days 12 Nights as a woman who meets her adopted daughter's biological mother in Vietnam. Les Films Séville released it in Canada on VoD.
Reality check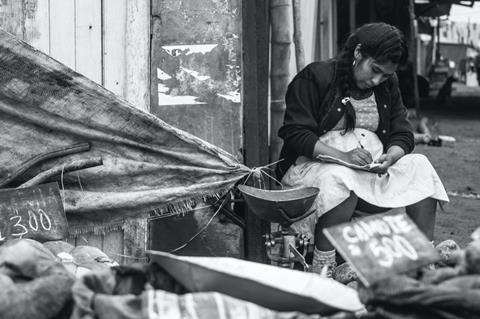 The last time Brazil earned a nomination was in 1999 with Walter Salles's Central Station, while Cao Hamburger's The Year My Parents Went On Vacation made the shortlist in 2008. Barbara Paz's Babenco: Tell Me When I Die, a chronicle of the final years of Argentina-born Brazilian filmmaker Hector Babenco, won the Venice Classics Award for best documentary on cinema in 2019. It is one of three non-fiction submissions from the region along with Chile's The Mole Agent and Venezuela's Once Upon A Time In Venezuela.
Melina Leon's feature debut Song Without A Name, about an Andean woman who sets out to find her stolen baby, has earned consistent praise since Leon became the first Peruvian woman to have a film premiere in Directors' Fortnight at Cannes in 2019. Peru has one nomination from 26 previous international feature entries, for Claudia Llosa's The Milk Of Sorrow in 2010. Film Movement holds US rights and gave Song Without A Name a virtual theatrical release in August.
Chile brings great pedigree to the Oscars contest and won the statuette with Sebastian Lelio's A Fantastic Woman in 2018. This time around the country's submission is Maite Alberdi's The Mole Agent, a Sundance 2020 documentary that tells of a private eye who plants a mole in a retirement home to investigate suspected elder abuse. Gravitas Ventures picked up US rights and the film has been getting wider exposure on Hulu.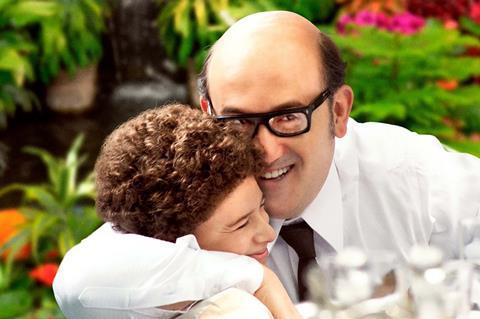 Colombia's Monos by Alejandro Landes was much fancied last season although it did not earn a nomination, several years after Ciro Guerra's Embrace Of The Serpent became the country's first nominee in 2016. Current selection Forgotten We'll Be carries a Cannes 2020 label and hails from the noted Spanish director Fernando Trueba, who represents the Latin American country for the first time. Cohen Media Group holds US rights to the meditation on the country's past told through the eyes of a nostalgic writer.
Argentina has delivered two Oscar winners in the category: Juan Jose Campanella's The Secret In Their Eyes in 2010, and The Official Story in 1986 from Luis Puenzo, who now serves as director of national film body INCAA. Current selection The Sleepwalkers from Paula Hernandez centres on a testy mother-daughter relationship that comes to a head at a family gathering. It launched in Toronto last year and stars Erica Rivas from Wild Tales, the country's last film to earn an Academy Award nod in 2015.
Several other hopefuls, while small in scope, landed prestigious festival slots in 2019 and 2020 where they earned the admiration of critics and industry alike.
Sofia Quiros Ubeda's debut feature Land Of Ashes represents Costa Rica and played in Critics' Week at Cannes in 2019, won a critics prize in Cairo, and screened in Göteborg in early 2020. The story centres on a teenage girl who must care for a grandfather who has lost the will to live. Land Of Ashes has tipped the gender balance for Ubeda's country, which has now produced five Oscar submissions by women (to four by men). The Central American nation has yet to earn a nomination.
Debutante Anabel Rodriguez Rios's Venezuelan Sundance 2020 selection Once Upon A Time In Venezuela is co-produced by the UK's Spiraleye Productions and focuses on the fight by a local community to preserve its way of life. If it makes the shortlist, the film would be the first from its country to do so since Alberto Arvelo's The Liberator starring Edgar Ramirez in 2015.
Leticia Tonos is back to fly the flag for Dominican Republic with A State Of Madness after her first two features, Love Child and Cristo Rey, represented her country. Tonos is a trailblazing female filmmaker in her country who studied at London Film School. Her latest work follows the director of a psychiatric institution who must deal with a media circus after patients escape. Global Genesis Group holds all US rights to the film, which is bidding to become the first Dominican entry to make the shortlist.
Ivan Tai-Apin's drama Wiren merits a special mention as Suriname's first ever submission. The drama centres on a deaf boy who becomes an activist for his community.