Denmark's Another Round won the international feature film Oscar last year, and this time nearly half of the submissions for the award are from Europe. Screen assesses the chances of another win from the continent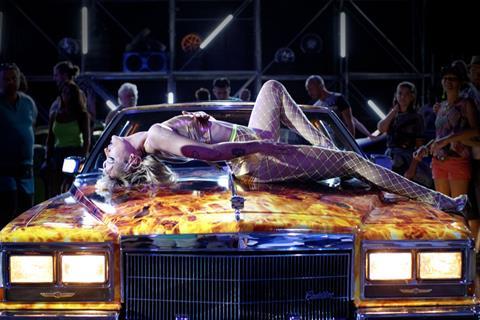 Europe last year ended its longest drought in the history of the Oscars' international feature film category. Thomas Vinterberg's alcohol-themed comedy-drama Another Round from Denmark became the first winner from the continent since Hungary's Son Of Saul in 2016.
This year, 41 countries from Europe have entered the international feature film race of the US Academy Awards (one up from last year), countering any concerns of a downturn due to online festivals or shuttered cinemas.
There is no more vibrant place to start our selective guide to the region than with Titane, the electrifying French submission from Julia Ducournau. Despite picking up the 2021 Palme d'Or at Cannes, the film was perhaps the surprise choice for France over Audrey Diwan's Venice Golden Lion winner Happening — which will instead compete in Bafta's film not in English language category, which simply requires submission by a UK distributor (and a timely release into cinemas) rather than selection by a country of origin.
Six films have previously won the Palme and gone on to the international Oscar prize, including Bong Joon Ho's Parasite in 2020, which also became the first to win the international feature and best picture awards. One of those six Palme winners — Marcel Camus' Black Orpheus — was France's entry in 1960, although with dialogue in Brazilian Portuguese. Titane managed to both shock and impress audiences and the jury in Cannes; whether it is too outré for US Academy and Bafta voters remains to be seen.
Denmark's attempt at a second consecutive win is transgressive in its own way. Jonas Poher Rasmussen's docufiction Flee would be the first animated film to win the international feature Oscar. Animated titles to have previously received nominations include Waltz With Bashir, the Israeli submission to the 2009 awards. Flee, about a gay man on the verge of marriage who feels compelled to reveal secrets about his arrival in Europe as an Afghan refugee, has swept up festival prizes worldwide, starting with the world cinema — documentary grand jury prize on debut at Sundance in January 2021, and including the best feature award at Annecy International Animation Film Festival in June. Consecutive country wins are not unprecedented, having occurred on 10 previous occasions — most recently for… Denmark, with Babette's Feast in 1988 and Pelle The Conqueror in 1989.
Flee is one of two country submissions nominated for best international independent film at the British Independent Film Awards — a good predictor of US Academy success, having given the award to a film that has gone on to win an Oscar category in each of the last seven years. The other 2021 BIFA nominee entered for the 2022 international feature film Oscar is Juho Kuosmanen's Cannes Competition title Compartment No. 6 for Finland, in which two strangers share a train journey towards the Arctic Circle that will change their perspectives on life. The film already has the Cannes grand prix (shared with A Hero) in its trophy cabinet; Finland will harbour hopes of a second-ever nomination, after Aki Kaurismaki's The Man Without A Past in 2003.
Also nominated at the BIFAs — but in the documentary category — is UK Oscar entry Dying To Divorce, directed by feature debutante Chloe Fairweather. The largely Turkish-language film follows lawyer Ipek Bozkurt as her female clients take to the Turkish courts, risking their lives to fight a culture of domestic violence. Italy has won the most international feature (formerly foreign-language film) prizes with 14, including the special and honorary awards from 1947-55. The country of Vittorio De Sica and Federico Fellini (who between them won eight of those 14) has another major contender with Paolo Sorrentino's The Hand Of God. It won both the Silver Lion and best young actor award for Filippo Scotti at Venice, and will look to follow Alfonso Cuaron's Roma as a Netflix title achieving success in the category.
One of several entries looking for recognition beyond the international feature film category is Joachim Trier's Norwegian title The Worst Person In The World. Renate Reinsve won the actress prize at Cannes for her performance as a medical student navigating her volatile personal and professional lives, and is tipped for consideration in lead actress sections throughout the season. This is Trier's third film to represent Norway at the Oscars, after Reprise in 2007 (the first in the 'Oslo trilogy' that The Worst Person In The Worldconcludes) and Thelma in 2018.
Banging the drum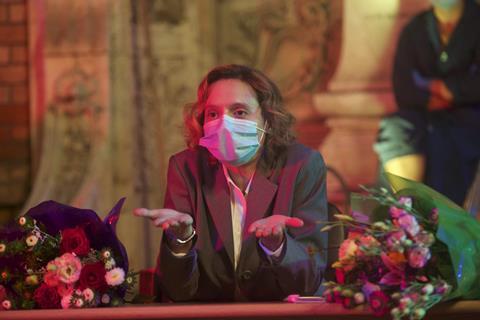 The most memorably named title among this year's European cohort is Romania's Bad Luck Banging Or Loony Porn. Radu Jude's film won the Golden Bear at the online Berlinale in March, and has since sealed multiple worldwide sales through Heretic. The black comedy is centred on a school teacher who faces pressure to resign after a sex tape is leaked. Jude has represented his country twice before as the Oscar entrant: with Aferim! in 2016, and I Do Not Care If We Go Down In History As Barbarians in 2019. Romania is coming off the back of its first international feature film nomination at the 2021 awards, for Alexander Nanau's documentary Collective. The Romanian talent pool has been bubbling for years with names such as Corneliu Porumboiu, Cristian Mungiu and Cristi Puiu. Jude's latest is far outside traditional Oscar fare, which could divide but also excite Academy voters.
International stars pepper this year's submissions. Javier Bardem plays against type as the middle-aged owner of a manufacturing firm in Spanish comedy The Good Boss. The film reunites Bardem with director Fernando Leon de Aranoa, the pair having previously collaborated on 2002's Mondays In The Sun. Bardem has since starred in hits such as No Country For Old Men, Skyfall and most recently Dune; Spain will be looking for audience familiarity with the actor to propel the country towards its first win since Alejandro Amenabar's The Sea Inside in 2005, also starring Bardem.
UK actor Dan Stevens, a 2006 Screen Star of Tomorrow whose credits include Beauty And The Beast and TV's Downton Abbey, made an intriguing choice for the role of humanoid robot Tom in Maria Schrader's German entry I'm Your Man. Maren Eggert, Stevens' opposite number in the film as scientist Alma, won best actress at the 2021 Berlinale where the film launched — recognition repeated at the German Film Awards, as one of four prizes alongside outstanding feature film, best screenplay and best direction.
Cannes has long proved a fertile breeding ground for international Oscar hopefuls, and this year is no exception, with the Un Certain Regard (UCR) strand providing an impressive nine Oscar entries including six from Europe. Kira Kovalenko's Unclenching The Fists won UCR's main prize, and represents Russia here. Set in a former mining town, the story follows a woman who struggles to escape the stifling hold of a family she loves as much as she rejects.
Sebastian Meise's Austrian entry Great Freedom won the UCR jury prize, and is another hoping for acting acclaim for Franz Rogowski's performance as a man imprisoned in postwar Germany for being gay, who starts a relationship with his cellmate, a convicted murderer. Laura Wandel's Belgian submission Playground, which immerses the viewer in the trauma of schoolyard life, debuted in the same Cannes section, as did Semih Kaplanoglu's Turkish entry Commitment Hasan.
Light on genre titles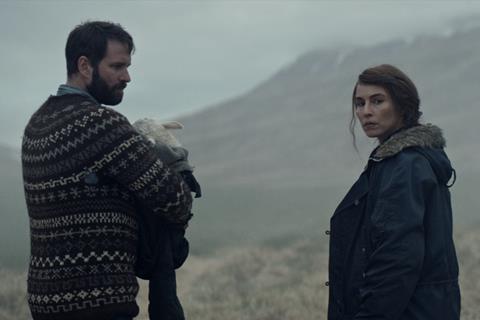 Another UCR title was Valdimar Johannsson's Lamb, representing Iceland — a psychological horror with a celebrated lead performance from The Girl With The Dragon Tattoo star Noomi Rapace. Genre titles are scarce not just in this category, but across all Oscar sections; this may help Johannsson's fantastical feature, which also functions as a family drama, to stand out. Also relevant is the presence of US distributor A24, which boarded Lamb shortly after its Cannes debut. The company has a strong track record in genre, with The Witch, Hereditary and Midsommar; and more pertinently at the Oscars, winning prizes for Room, Amy and best picture Moonlight.
Bosnia & Herzegovina secured its second-ever nomination last year with Jasmila Zbanic's Quo Vadis, Aida?. The country's 2022 submission, Igor Drljaca's The White Fortress, started in the Generation 14plus strand at the Berlinale, and depicts the romantic dreams of young people in a post-war Sarajevo. Another Balkan state with a burgeoning film industry is Kosovo, which this year submits Blerta Basholli's Hive, about a woman with a missing husband who sets up a small business to provide for her children. The film's three prizes on debut in the world cinema — dramatic section at Sundance 2021 (for directing, and both the grand jury and audience awards) suggest a broad appeal that could replicate with Academy voters.
The quantity of European films produced each year means there are always surprise omissions. Croatian director Antoneta Alamat Kusijanovic made headlines in July after driving from Dubrovnik to Cannes while 38 weeks pregnant to support her debut feature Murina in Directors' Fortnight. The film won the Camera d'Or for best first feature, and counts Martin Scorsese and Rodrigo Teixeira among its executive producers, but was overlooked by the Croatian committee in favour of Danilo Serbed­zija's relationship drama Tereza37, which has had less acclaim on the festival circuit.
Similarly in Bulgaria, hopes were high for Women Do Cry, a feminist work from directors Mina Mileva and Vesela Kazakova, who made 2019 festival favourite Cat In The Wall. The duo's latest title premiered in UCR and has Academy pedigree in the shape of Maria Bakalova, the Bulgarian breakout star who was Oscar-nominated for her supporting role in Borat Subsequent Movie­film. The committee's choice of Ivaylo Hristov's Fear, therefore, drew substantial criticism, with Mileva and Kazakova suggesting they had been "penalised" and that former secret service agents were among those who voted against their film — accusations denied by the committee.
No former Soviet state has won the international award since the break-up of the union in 1991, and among the post-Soviet European nations, only Estonia in 2015 for Tangerines and Georgia in 1997 for A Chef In Lovehave received nominations. Both are back this year: the former with Peeter Simm's comedy On The Water, which premiered at the country's Tallinn Black Nights Film Festival; and the latter with Levan Koguashvili's Tribeca title Brighton 4th, about a Georgian wrestler who travels to Brooklyn to help his son out of a gambling debt.
Other entries from former Soviet nations include Armenia with Cannes 2020 label pick Should The Wind Drop, Latvia with Tallinn title The Pit, Lithuania with Holocaust drama Isaac, and Ukraine with Venice 2020 Critics' Week feature Bad Roads.
While no countries from Europe or further afield are making inaugural entries this year, there is a second-ever submission for Malta with Alex Camilleri's Luzzu. Produced by Malta's Pellikola with US-based Noruz Films, the feature centres on a man who risks everything to provide for his family by entering Malta's black-market fishing industry. By participating this year, Ireland has now for the first time submitted for three consecutive years — with the latest entry being Sean Breathnach's drama Shelter (Foscadh) starring Screen Star of Tomorrow 2020 Donall O Healai, who also led the country's 2021 submission Arracht.