Screen highlights the buzz titles ready to entice international buyers from Germany, Benelux and eastern Europe.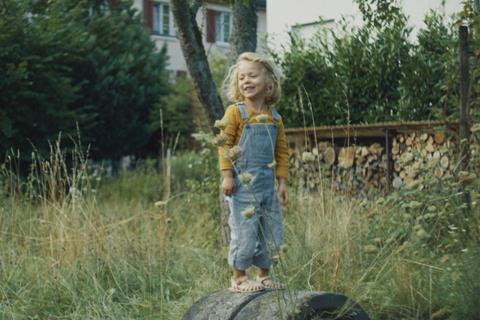 Germany
The Match Factory has over a dozen films in official selection in the Cannes festival itself but is also participating in the Pre-Cannes Screenings and will be premiering Andreas Kleinert's Dear Thomas. The film stars Albert Schuch as radical German artist, writer and filmmaker Thomas Brasch.
Alongside its Berlinale hits I'm Your Man by Maria Schrader and Daniel Bruhl's Next Door, Beta Cinema will be using the Pre-Cannes Screenings to showcase such titles as Stefan Ruzowitsky's new thriller Hinterland (which it is screening for buyers only), Uribzu Enrique's Spanish western Libertad and Dietrich Florian's comedy Toubab to buyers.
The Pre-Cannes Screenings marks the first outing for newly rebranded German sales outfit, The Playmaker Munich (formerly known as ARRI Media International). Playmaker's market premiere is A Pure Place by Nikias Chryssos, which will have its world premiere at Filmfest Munich later in the summer. The company is also showing footage of upcoming films Young Winnetou And The Lost Buffalo produced by the Samfilm team; Austrian sci-fi drama Rubikon; and summer comedy Lifeguard Off Duty from director Marcus Rosenmüller.
Global Screen is premiering Peter Luisi's new drama Princess, about a former alcoholic who has to come to the rescue of his beloved niece, now a drug addict and a criminal. Another market premiere is Gregor Schnitzler's live- action childrens' movie School Of Magical Animals. The company will also present a first promo of Tobias Wieman's The Path, about two children and a dog on the run from the Nazis, and is screening Plan A, based on the true story of how Jewish Holocaust survivors tried to poison the water system in Germany.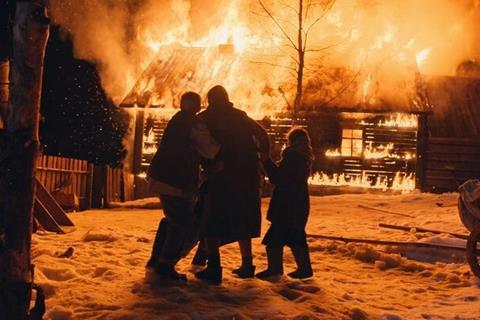 Also from Germany, Picture Tree International is premiering Dutch crime drama The Judgement, based on the true story of the notorious Dutch Deventer murder case and starring Fedja van Huêt.
Also new on the Picture Tree slate is Chinese director Ziyang Zhou's drama Wuhai. The film, which premiered at Tribeca, follows a small-time broker as his life and marriage to a yoga teacher unravels over the course of three frantic days in his hometown in inner Mongolia.
Films Boutique will be giving a market premiere to its Tribeca title Roaring 20s. In the one-take film, director Elizabeth Vogler follows 24 joyful Parisians as they roam the city during the summer of 2020 after months of lockdown.
M-Appeal is continuing sales on Berliinale title Celts from Milica Tomovic.
German doc specialists Rise And Shine World Sales are screening A Symphony Of Noise, Enrique Sánchez Lansch's documentary about radical British composer Matthew Herbert.
Cologne-based family films specialist Sola Media is premiering Ali Samadi Ahadi's animated feature Moonbound, which has already pre-sold widely. It will also be pre-selling Denis Chernov's new animated feature Finnick, and presenting CGI animation Rabbit Academy - Mission Eggpossible, about rabbits with unexpected superpowers. Leonine has German rights to the latter.
Rest of Europe
Budapest-based Luminescence will be attending the event with three titles: My Sweet Monster as a premiere, Barkers and Upon The Magic Roads. The company will also be presenting its new romantic comedy Friends For Sale from director Aleksandr Danilov.
Fizz-e-Motion, headquartered in Vienna but now operating out of Budapest, has three new titles: UK-based crime drama Original Gangster starring Steve Guttenberg; Czech romantic comedy Mothers directed by Vojtech Moravec; and North London-based crime drama The Bezonians starring Vinnie Jones.
Polish outfit New Europe Film Sales is continuing sales on animated feature The Peasants, Dorota Kobiela's follow-up to her Oscar-nominated Loving Vincent. Other titles the company is showcasing in the Pre-Cannes Screenings include family animation Yuku And The Himalayan Flower, Jan P. Matuszyński's political thriller Leave No Traces and Tomasz Wasilewsk's fourth feature Fools.
Leading Russian seller Central Partnership is screening its latest Second World War epic, Zoya, about a heroic female volunteer in a partisan unit who withstands Nazi torture. The company is also showing new sports biopic White Snow, about legendary skier Yelena Vyalbe.
Also from Russia, Antidote is giving market premieres to several documentaries, among them Bartolomeo Pampaloni's Up There and Martin Gutiérrez's Amateur, and is also screening new thriller Black Snow, directed by Stepan Burnashev.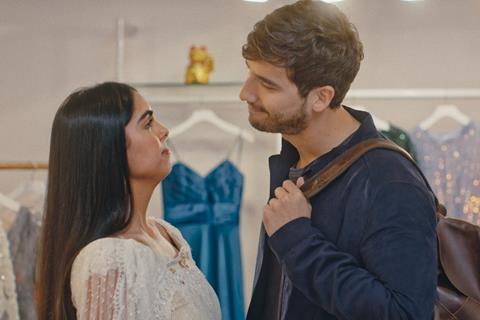 Dutch outfit Nine Film is premiering My Father Is An Airplane, the latest feature from Antoinette Beumer (The Happy Housewife, Loft). Produced by Topkapi, it's about a woman fearful of losing her mind who confronts the demons in her family's past. Also on Nine Film's Pre-Cannes slate is Becoming Mona from directors Sabine Lubbe Bakker and Niels von Koevorden, and Kaweh Modiri's Mitra.
DFW International, formerly Dutch Film Works, is screening Ilse Warringa's comedy Rebels@School about pupils and teachers who fight back against the prospect of online lessons.
Dutch Features Global Entertainment is presenting its recently completed Panamanian comedy romance Something Blue, from Los Angeles and Panama-based director Mariel Garcia Spooner. It is a Panamanian-Colombian co-production and stars singer/actress Elizabeth Grimaldo and Colombian telenovela star Carlos Torres.
Belgian outfit Best Friend Forever is screening Sundance comedy Mother Schmuckers, about two Dumb And Dumber-style brothers, and Berlinale Panorama entry All Eyes Off Me, an Israeli drama from Hadas Ben Aroya about love and relationships among young adults in Tel Aviv.
Tel Aviv-based documentary specialist Cinephil has its new Margreth Olin project, Songs Of Earth!.
Also on the documentary front, Fortissimo is presenting new feature Keep Running, which was a world premiere at the Thessaloniki Documentary International Film Festival. Set in the city of GenHe, the coldest part of China, it's about a band of teenagers from underprivileged backgrounds who run every day under extremely harsh circumstances.