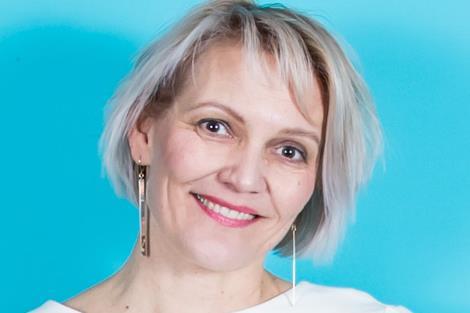 The industry activities of Tallinn Black Nights Film Festival have been steadily expanding in recent years with more sessions and an increase in international guests headed to the Estonian capital for the 2019 edition which starts today, November 25.
Remaining relatively small has proven one of Tallinn's greatest advantages, according to Marge Liiske, managing director of Industry@Tallinn and Baltic Event.
"Even French producers say it's easier for them to approach French sales agents here than it is in Cannes," she says. "With everyone being easily accessible and all the venues within walking distance, it makes the days in Tallinn more productive. It's also the perfect time and place to get deals started before signing them in Berlin or Cannes."
More than 620 guests are expected to attend the Industry@Tallinn and the Baltic Event co-production market which runs from November 25-29. That is nearly 50% more than the 417 recorded in 2015.
The growth, Liiske explains, is down to a more packed programme of activities and the attendance of professionals from new fields and territories. "It's also due to our growing influence in the region and international arena," she adds.
Works in Progress
New this year is a third works in progress category, focusing on film projects for children and young people. The Just Film Works in Progress will showcase five projects and will be launched in collaboration with the Just Film Youth and Children's Film Festival, which has run for nearly 20 years as a parallel event of Black Nights.
The Baltic Event Works in Progress includes 10 projects from the Baltics and Finland while the International Works in Progress is comprised of eight projects – all competing for same awards this year, worth a total of €13,000.
Also new this year, Tallinn has partnered with the European Film Academy (EFA) to organise masterclasses around fashion in film, character design and visual effects with the likes of costume designer Stefanie Bieker, makeup artist Dalia Colli, hair stylist Daniela Tartari and VFX supervisor Peter Hjorth all jetting in.
The third edition of Black Nights Stars will also take place, helping young actors from the Baltic Sea region connect with international casting directors and boost their international visibility.
The year's participants are Magdalena Berus (Poland); Maria Dragus (Germany); Mimosa Willamo (Finland); Povilas Jatkevičius (Lithuania); Risto Vaidla (Estonia); and Franz Malmsten (Estonia).
TV and VR growth
As the TV Beats Forum returns for a second year, the industry forum will extend its Script Pool competition to drama series, meaning there will be two script awards worth €5,000 apiece.
"We cannot ignore this audiovisual trend so have widened the scope of the TV Beats Forum to two days and will offer lectures to both writers and producers ready to move from film to series production," says Liiske.
Having previously offered short lectures on virtual reality, a practical two-day workshop on VR forms part of this year's programme.
It is a topic that will also be discussed during the 2019 European Film Forum, with sessions planned throughout the day on November 27.
Titled Industry (R)evolution: Debating Tech, Distribution and Future Talent for European Cinema, it will include an opening keynote by Martin Dawson, deputy head of unit at the European Commission. Panels will cover artificial intelligence, virtual reality, gaming and diversity among other topics.
Co-Production Market
The Baltic Event's co-production market continues to grow with 90 submissions this year – up from 75 in 2017 and 25 in 2014 – with around 16 selected and presented to potential partners during the week.
"We compile the slate [of co-production projects] based on trends in content, observing the topics and interests in our region and beyond," says Liiske. "We also include projects from our Focus regions and one from the EAVE Producers Workshop."
Expected to attend are representatives from Wild Bunch, Bac Films, Magnolia Pictures, Films Boutique, Charades, Kinology, les Films Du Losange, Pyramide, Indie Sales, Memento and ARRI Media International among others. Casting directors and agents will also be in the city alongside festival scouts from Cannes, Venice, Locarno and more.
Previous projects to travel from Tallinn to the world stage include Miia Tervo's comedy-drama Aurora, which won best international film at Edinburgh this year; J-P Valkeapää's Finnish thriller Dogs Don't Wear Pants, which premiered in Cannes Directors' Fortnight; Zaida Bergroth's drama Maria's Paradise, which screened at Toronto; and Estonian Oscar entry Truth And Justice, directed by Tanel Toom.
Liiske adds she is proud of number of professionals attending from different territories, up from 49 to 56 this year, and adds: "Being a bridge between different nationalities has always been one of our aims."