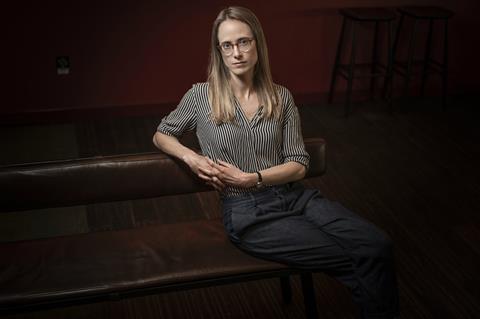 The inspiration for Claire Oakley's debut feature Make Up came in a dream. "It was a visual that grabbed me, of a girl following another girl through streets where she was lost." Oakley started writing it quietly while working on another project and it went on to be selected as one of Creative England's low-budget iFeatures in 2017. Make Up shot entirely on location in Cornwall last summer.
Oakley is now working on The Swan, an adaptation of Tessa Hadley's short story, which she has developed with TorinoFilmLab and is being backed at development stage by the BFI. It is about a man who suspects his wife is becoming a witch after a swan collides with her car.
Oakley is also attached to direct English Animals, Emily Marcuson's adaptation of Laura Kaye's contemporary gothic novel, which is being produced by Serena Armitage and Pietro Greppi.
Oakley cites Quiddity Films' producer Emily Morgan as the key relationship in her career. The pair first collaborated in 2011 on Oakley's sophomore short Physics, and have since worked together on 2014 short Tracks as well as Make Up and The Swan. "When you're writing for years in your bedroom, alone, you need someone to show your work to," Oakley explains. "Emily was that person for me. Not only did I show it to her, she went and got it made."
Since founding Cinesisters, a peer mentoring group for female directors moving from shorts to features, in 2014, Oakley has noticed changes in the industry. "There is now a real hunger for stories about women by women."
Contact: Giles Smart, United Agents