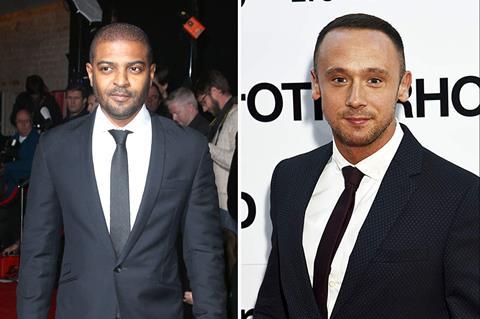 Need to know: With a name like Unstoppable, Noel Clarke and Jason Maza — who both come from acting backgrounds — launched their production company in 2012 with a confident and ambitious attitude. In addition to making Clarke's own films, Unstoppable (which has investors including All3Media) is a company championing new and diverse voices. Notable past films include Clarke's Adulthood and Brotherhood, Clarke and Mark Davis's 4.3.2.1., Jesse Lawrence's The Knot, Suzi Ewing's 10x10 and Johannes Roberts' Storage 24. The company is planning more TV work in the future.
Key personnel: Noel Clarke, Jason Maza, joint CEOs; Catriona McKenzie, head of development; Molly Rees, Julia Horcajo Hernandez, development executives.
Incoming: Jessica Hynes' directorial debut feature The Fight premiered at the BFI London Film Festival; Sky 1's Bulletproof season two will shoot in February. Now in development are period TV show King Street, TV drama The Disabled Detective Agency and a new TV project written by young-adult author Juno Dawson.
Noel Clarke and Jason Maza say: "We are a very bold young company that has big aims and focuses on innovative, never-before-seen projects… We're extremely inclusive. There are lots of diverse voices on our slate and we like to align ourselves with stories that are writer-led and feel like they couldn't be told by anyone else."
Contact: info@unstoppableftv.com