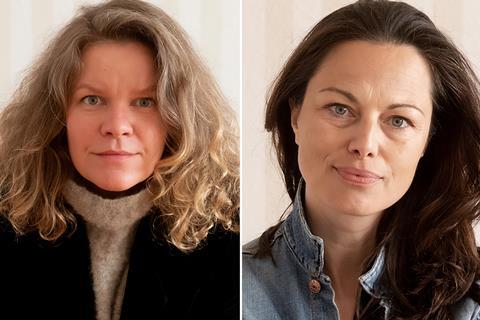 Need to know: Founded as a joint venture by producers Danny Krausz and Oliver Damian in 2015, Berlin-based Achtung Panda! initially focused on documentaries such as Alla Kovgan's choreographer biopic Cunningham. Krausz and Damian handed over the running of the company in 2019 to Jamila Wenske and Melanie Blocksdorf, who expanded output to include classic European arthouse fiction. Its first two co-productions made a splash in 2021, with Juho Kuosmanen's Compartment No.6 winning the jury grand prix at Cannes and Nazli Elif Durlu's debut feature Zuhal receiving the best actress award in Antalya Golden Orange Film Festival's national competition, while another co-production, Mikko Myllylahti's The Woodcutter Story, premieres in Critics' Week at Cannes.
Key personnel: Jamila Wenske, managing director/producer; Melanie Blocksdorf, producer.
Incoming: A summer 2022 shoot is planned at locations in Berlin and Istanbul for Aslı Özarslan's debut feature Elbow, which will be co-produced with France's Tripode Productions and Zuhal producer istos film. The firm's development slate includes Josephine Links' documentaryCloser, about photographer Martin Schoeller, and debut features by Ali Kareem Obaid (The Arabic Interpreter) and Christina Tournatzés (Karla). Achtung Panda! has teamed up with Ireland's Samson Films for its first foray into producing for TV with comedy drama series Ordinary Extraordinary by Sabiha Sumar.
Jamila Wenske says: "It's important for arthouse films to have a message and not just be plot driven. Compartment No.6 is a prime example of a film that can reach both a wide audience as well as cineastes."
Contact: info@achtungpanda.com