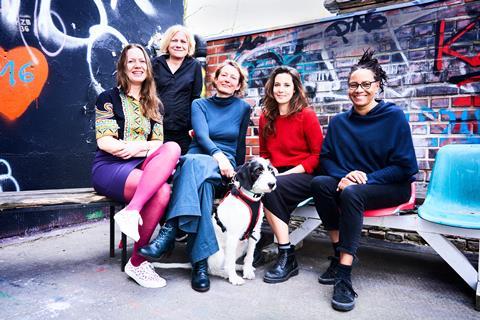 Need to know: Founded by Nicole Gerhards in 2005 to produce and co-produce international arthouse feature films and documentaries, Niko Film has had a longstanding relationship with German-French filmmaker Emily Atef. It produced her graduation film The Stranger In Me and second feature Kill Me, as well as co-producing her first French-language feature More Than Ever, which plays in this year's Un Certain Regard at Cannes. The company was the German co-producer on Argentina-born Paula Markovitch's 2011 Silver Bear winner The Prize and Iranian director Massoud Bakhshi's Yalda, A Night For Forgiveness, which won the World Cinema Dramatic grand jury prize at Sundance 2020. Niko Film has teamed up with Nadcon to make its first foray into TV production with Kai Gero Lenke's sci-fi drama series Echoes.
Key personnel: Nicole Gerhards, founder and producer; Katja Morgeneier, line producer; Nina Fernandez, junior producer, documentaries; Johanna Aust, freelance producer.
Incoming: Co-productions of Moroccan filmmaker Faouzi Bensaidi's modern western Déserts and Indonesian critic-turned-filmmaker Makbul Mubarak's debut feature Autobiography are both in post-production. The company is at the financing stage on the German side for L'effacement, Niko Film's second collaboration with Algerian director Karim Moussaoui, after his feature Until The Birds Return (Un Certain Regard 2017), with France's Les Films Pelleas and Algeria's Prolegomenes as partners. In addition, financing is being sought for writer/director Anatol Schuster's docu-fiction Roots And Wings.
Nicole Gerhards says: "One of the main challenges facing European producers is to stay independent. My goal is to be as authentic and diverse as possible in the choice of subject matter, stories and viewpoints."