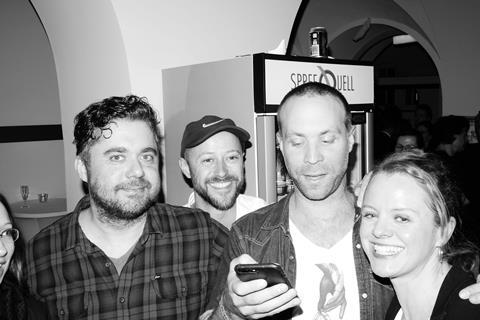 Need to know: Berlin-based Seven Elephants was launched in 2018 by producer Fabian Gasmia with film directors Julia von Heinz, Erik Schmitt and David Wnendt to develop sophisticated and intelligent stories that connect with a large audience. Von Heinz's drama And Tomorrow The Entire World was the first Seven Elephants project to go before the cameras, and had its world premiere in Competition at the 2020 Venice Film Festival before being selected as Germany's official entry for the 2021 Oscars. Through his separate company DetailFilm, Gasmia has experience of international co-production, most recently with last year's Cannes opening film Annette, directed by Leos Carax, and Lotfy Nathan's Tunisia-set debut feature Harka, which plays in Cannes' Un Certain Regard this year.
Key personnel: Fabian Gasmia, producer; Julia von Heinz, Erik Schmitt and David Wnendt, directors.
Incoming: Wnendt's Sun And Concrete, based on the best­selling novel by Felix Lobrecht, is in post. Lena Dunham and Mandy Patinkin are attached to von Heinz's first English-­language production Iron Box, based on Lily Brett's bestselling novel Too Many Men. It will be co-produced by von Heinz and husband John Quester's own company Kings & Queens Filmproduktion and Poland's Lava Films. The company's development slate also includes Schmitt's science-fiction feature Rebel Girl.
Fabian Gasmia says: "The main challenge for European producers is access to ideas, talent and crew and the galloping inflation connected with the above."
Contact: info@seven-elephants.de