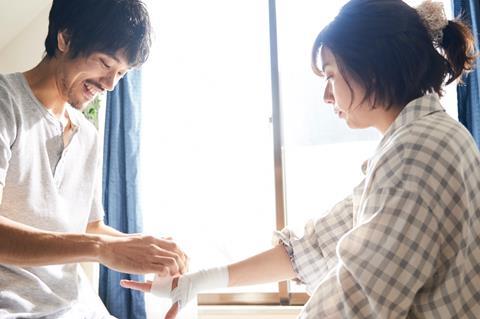 For the past few years, the Tokyo International Film Festival has selected an established Japanese filmmaker as the subject of a career retrospective. The list of luminaries celebrated so far includes Koji Fukada, Shunji Iwai, and the late Nobuhiko Obayashi.
This year, the festival has taken a slightly different tack, focusing on a filmmaker less known overseas, although no less talented: director Keisuke Yoshida, whose films Himeanole (2015), Blue and Intolerance (both 2021) will screen at the festival.
Yoshida was born in 1975, and decided he wanted to be a film director from a young age: "I fell in love with Jackie Chan movies," says Yoshida. "But while most kids my age wanted to be Jackie Chan, I wanted to direct him."
As he grew older, however, Yoshida's tastes veered more toward independent films. He credits the lauded director Shinya Tsukamoto with opening his eyes to his home country's cinema. "I grew up thinking Japanese movies were kind of lame," says Yoshida. "But then I saw Tsukamoto's Tetsuo: The Iron Man."
As a young man, Yoshida had the chance to work with his filmmaking idol, working in the lighting department on several Tsukamoto films. Yoshida says the most important thing he learned from Tsukamoto wasn't a specific filmmaking point, but an overall attitude.
"When you start to do well as a director, you get all kinds of offers, and you might be tempted to take them, even if you're not that interested. But Tsukamoto only does the films he wants to do. I'm the same way, and I learned that from him."
In 2005, Yoshida made his directorial debut with Raw Summer, a film he financed and produced himself. His philosophy was that, "if I made it, held screenings and sold a DVD, I'd at least be able to say I was a director, even if the film failed."
It didn't. Raw Summer won awards at several Japanese festivals, including the Grand Prix at Yubari International Fantastic Film Festival, launching Yoshida's career.
Whether originals or adaptations, Yoshida's films tend to focus on intimate, human stories – often with a twisted edge.
That's the case for Himeanole, an adaptation of a manga by Minoru Furuya about a young man who gets caught up in both a love triangle and a gruesome series of murders. Yoshida says that when he adapts a manga (Japanese comics have served as the basis for many of his films), he takes a free hand rather than tacking too close to the original material.
"If I did that, there would be no reason to see the film if you'd read the comic, or vice versa. If you make the film different enough, you actually encourage people to go back and read the original."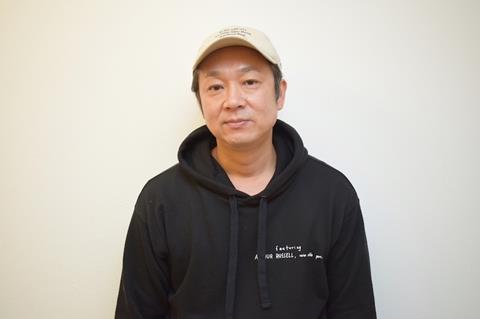 Yoshida has had a busy release schedule in 2021, partly due to pandemic-related delays. His film Blue was released in April, followed by Intolerance in September. Both films were written by Yoshida, and both deal with subjects close to his heart. Blue takes place in a boxing gym, and centres around three down-and-out boxers in different stages of their careers. Yoshida himself is an avid boxer, and based the film on moments he'd witnessed in gyms over the years.
"The gyms I went to were pretty weak ones," he says. "They didn't produce champions or anything like that, but the boxers did their best. I wanted to make a movie to cheer those kind of boxers on."
Meanwhile, Yoshida's latest film, Intolerance, was written in tribute to a screenwriter friend of his who passed away. In the film, a middle school student is caught shoplifting at a supermarket. Its owner chases her into the street, where she is killed by oncoming traffic. The accident sends shockwaves through the lives the girl's father, the shop owner and an ever-expanding circle. The film features a captivating lead performance by veteran actor Aruta Furuta, and broke into the Japanese box office top ten upon its release, a rare feat for an independent film.
As its English title implies, Intolerance, Yoshida says, is about "how people somehow assume things about each other, and how they only view things through their own prejudices. Recently, especially, we tend to think of people who don't share our opinion as stupid. It's a film about how good it would be to expand our own imagination toward others just a little bit."
As Yoshida's reputation expands outside Japan, what would he think about making films in Hollywood or elsewhere? "If the project fit my interests, sure, I'd like to try it," he says.