The appetite of US sales executives to break bread with partners and find business opportunities remains as strong as ever.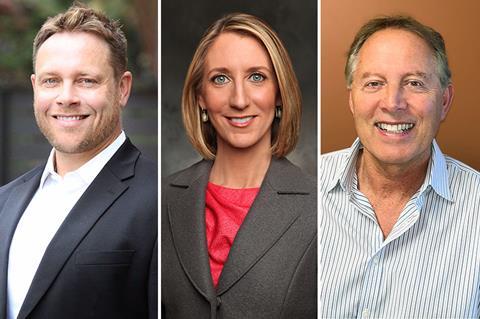 Although their teams may be leaner due to inflationary pressures and the receding pandemic, US sales agents are eagerly awaiting what for many will be their first trip to Berlin in three years.
On the back of an overwhelmingly positive response to Sundance, where the deals flowed, and a low-key, albeit productive, in-person AFM, the industry is curious to see what EFM brings. Typically, it is a market that does not deliver the same volume of heavyweight packages and robust deal-making as Cannes, but business on arthouse and modest titles is usually solid, and there are always sellers who take a punt on a splashy A-list package.
Whether independent buyers see a genuine opportunity to make money from a theatrical buy and are able to meet the asking price remains to be seen. They may want to stock up in the eventuality that a US writers' strike takes place later this year, but the perils of the landscape are well documented and acquisitions teams will scrutinise what is on offer more intensely than ever.
Streamers and studios will be prowling and can be expected to bid on packages with genuine commercial appeal.
"People are trying to get busy again and fill up their slates with good product," notes Radiant Films International head Mimi Steinbauer. "It's just a question of ferreting out what's going to work for their local territory, which is a giant question mark."
Steinbauer reported decent deal-making at AFM. Like the industry at large, she has adapted to the times and switched the focus to more commercial plays. Radiant will screen Nicolas Cage action comedy The Retirement Plan, which has a number of territories available, and thriller Unit 234 by Andy Tennant (Hitch, Sweet Home Alabama) starring Isabelle Fuhrman, Don Johnson and Jack Huston.
Kirk D'Amico's Myriad Pictures made matters a little easier for itself during the pandemic thanks to a seemingly prescient deal in late 2019 to handle international sales on Gravitas Ventures' new releases and library titles. The partnership produced a steady flow of VoD releases during the pandemic and remains strong.
Now the evolving overall strategy at Myriad is to focus on commercial titles and bigger budgets. "We're trying to find our way back into the all-rights theatrical market," says president and CEO D'Amico.
Boarding early
Running parallel to that, Myriad has been getting on board projects at an earlier stage. It helped with casting and financing on April Mullen's sci-fi thriller Simulant (formerly Hello Stranger) with Sam Worthington, Simu Liu and Jordana Brewster, and contributed to financing and closed key pre-sales, which helped entice equity partners. Vertical will release Simulant in the US in May.
D'Amico continues to work with Photon Films, headed by Mark Slone, to grow the Canadian all-rights distributor. D'Amico and his wife Zanne Devine co-founded Photon, which distributed Joanna Hogg's The Eternal Daughter north of the border in conjunction with A24's US release.
Participant's partners are rolling out Laura Poitras's Venice Golden Lion winner All The Beauty And The Bloodshed, and the doc — about artist Nan Goldin and her fight to expose the Sackler family's role in the opioid crisis — opened strongly in the UK via Altitude. "It gives us great hope that specialty films and documentaries are getting released as Covid restrictions change," says SVP of global sales Rob Williams. The Oscar-nominated-film opens in Italy through I Wonder Pictures on February 12, France via Pyramide on March 15 and Germany via Plaion on May 25.
The executive will also be checking in with partners at Autlook Filmsales, the Vienna-based company handling Participant's documentary A Compassionate Spy by Steve James. "We're a content producer, quite nimble and flexible in how we approach the market, and we see a lot of opportunities in this fast-changing environment," notes Williams.
How to entice certain demographics to the cinema remains a big question mark. "You've got a generation of kids — the 14 to 15-year-olds — who never got in the swing of going to the cinema because they were at home the whole time," says Steinbauer. "And then you've got the under-25s and the audiences who are older than that — what are they going to come out and see? I don't think all of those necessarily overlap… unless you're talking about an Avengers movie or Avatar: The Way Of Water. As sellers we have to thread the needle."
Positive reports from Sundance and AFM are cause for optimism. "We see streamers reacting to the market and operating in leaner ways," says Williams, "which opens up space for more traditional indie distributors or theatrical distributors to get access to high-profile films."