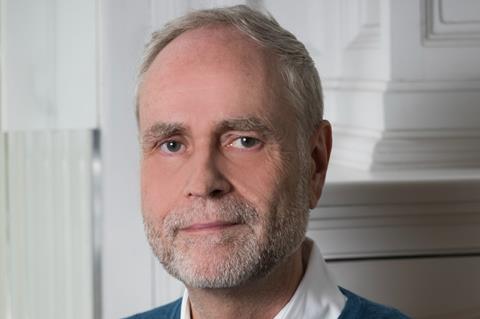 Connext, the sixth annual showcase for new work from Flanders and Brussels, is taking place online for the second time from today, Monday October 4.
The virtual edition, Re>Connext, which has pitches, work-in-progress sessions and screenings, has attracted a robust selection of international sales agents, commissioning editors, distributors, financiers, sales agents, distributors, streamers and festival programmers.
The decision to go online was taken early, in March 2021. The upside of being virtual is that the event has a far greater reach and a bigger selection, with 46 features and 27 series on offer to the delegates.
When it was first held in 2016, the event was dedicated solely to feature films but, in recent years, the organisers have also added series and documentaries to the mix. In the process, Connext already looks to have transformed international attitudes about the Flemish industry, which is certainly no longer regarded as a parochial backwater for film and TV.
This week, acquisition execs will be looking for equivalents to past successes like Lukas Dhont's Girl, which won the works-in-progress award in 2017, beginning an international roll-out which saw it become one of the hit films in Un Certain Regard in Cannes the following year and a worldwide sales title for The Match Factory.
"We always try to select projects which we think have international appeal," says Christian De Schutter, manager at Flanders Image and the exec who originated the event. "Connext and Re>Connext are promotional platforms. They are not really co-financing or co-production markets. Our real aim is to put these projects on the radar of festival curators, commissioning editors, buyers and sellers, much sooner than they used to be."
Before Connext, local producers would generally wait until their projects were completed before approaching sales agents. "To me, that was too late. I thought they should get in touch at a much earlier stage, also to get feedback from these players," De Schutter notes.
"I was the first one to be invited from Germany when we started," says Michel J. Vandewalle, managing director of Munich-based Atlas International Film, and a fervent fan of Connext. Partly thanks to his encouragement, several other German companies now also participate, among them ZDF, Global Screen and Beta Cinema.
Atlas has pickup several recent films through the event including Jonas Baekland's new feature Cool Abdoul, about a young boxer/bouncer obsessed by money and power. This recently screened in the Industry Selects section at Toronto. Atlas also picked up Second World War submarine drama U-235 which it went on to sell to Wild Bunch for German and French-speaking territories.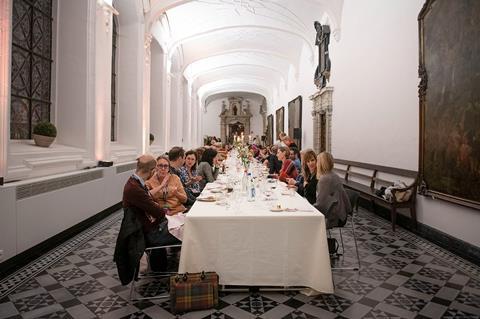 "It's fantastically organised. I was flabbergasted by the way they've done it," Vandewalle notes of his first impressions of Connext. He suggests the event has become increasingly "competitive" with many companies vying for the same projects.
Walter Iuzzolino, behind the 'Walter Presents' brand on Channel 4, is now a regular attendee, looking for new series to acquire. Among the projects he has picked up (and which UK viewers can now watch) are Belgian courtroom drama The Twelve, crime series thriller Floodlands, and drama series Tabula Rasa and 13 Commandments.
Through Connext, Iuzzolino also entered into a business partnership with leading Flemish production company Caviar, through which he coproduced an English- language remake of Professor T starring Ben Miller together with Jo McGrath's Eagle Eye.
As a physical event, Connext has always been a highly social affair, with dinners, drinks in the bar and constant opportunities for networking. Executives enjoy themselves even as they learn about aspects of Flemish film culture they didn't previously know existed.
"It's a very friendly event," says Pamela Leu of sales agent Be For Films which will be presenting its new Hans Herbots feature thriller, Ritual, as one of the works in progress. She talks of the importance of bringing together the talent with the industry executives.
Films and TV series that are generating buzz in this year's event include the epic documentary series Mobutu, which is being made through production outfit Panenka. This profiles the dictator Joseph Désiré Mobutu, who was in power in Congo for over 30 years. Series editor Joost Vandensande is in talks to interview figures ranging from Henry Kissinger to George W Bush for the series, which will also include contributions from the dictator's extended family.
Meanwhile, double Palme d'Or winners the Dardenne brothers are involved with several projects in this year's RE>CONNEXT through their production company Les Films Du Fleuve. They include La Civil by Teodora Ana Mihai, Holly by Fien Troch and Will by Peaky Blinders director Tim Mielants. The latter became the first ever film to receive a full €1 million in production funding from the Flanders Audiovisual Fund.
Re>Connext runs until Friday October 15.