Grainne Humphreys, the festival director at Dublin International Film Festival, reveals who she trusts for film and TV recommendations.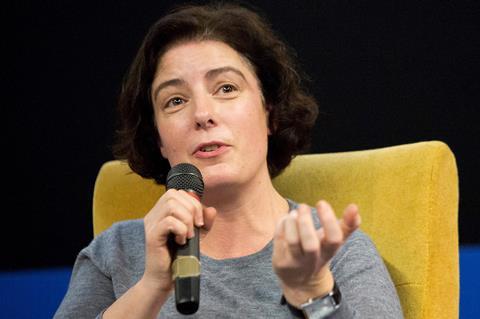 I have a wide circle of industry colleagues and friends whose judgment I trust. Ania Trzebiatowska, who now works for Sundance, has an incredible ability to spot talent in debut work. Mark Adams [recently departed Edinburgh International Film Festival director] and Sue Bruce-Smith [at Film4] both hold huge amounts of films in their heads, which they can call up at any time with contacts and comment. My other go-to people include Aurélie Godet at the Berlinale, Josh Siegel at MoMA, Mihai Chirilov from Transilvania International Film Festival, Irish filmmaker Tadhg O'Sullivan and the wonderful Martine Moreau, a French colleague who for 25 years has been sending me lists of new films, along with cuttings and reviews. Everyone needs a scout like her.
When it comes to print reviews I like Jay Weissberg from Variety and Fionnuala Halligan in Screen International, and Wendy Ide and Simran Hans at The Observer. I also like Manohla Dargis at The New York Times and Richard Brody in The New Yorker ‒ although Anthony Lane does make me laugh. I get suspicious of some of the later reviews in the bigger festivals when everyone is exhausted and slightly scattered.
In radio and on podcast, I listen to BBC4's Front Row, The Film Programme, Here's The Thing, You Must Remember This and Indiewire's Screen Talk with Anne Thompson and Eric Kohn. I like long-form film interviews, so I listen to the THR Awards Chatter podcast with Scott Feinberg, I Blame Dennis Hopper with Illeana Douglas and I've recently started to download Fresh Air interviews.
I make lists and tape everything when it comes to TV. TV critics I enjoy include Emily Nussbaum in The New Yorker. I also like Liam Fay writing in the Irish edition of The Sunday Times.
Social media is hard for me — I dip in and out — but I follow Irish filmmaker Paul Duane on Twitter.
I started going to Paris when I was at college and for me, the retro cinemas across Paris are the real film colleges. I still pick up L'Officiel Des Spectacles at the airport and plan a weekend around that. Every filmmaker should do this.
I pay attention to curators such as Jason Wood at Home in Manchester, as well as New York Film Festival and Lumiere Film Festival in Lyon. In distribution, I love Robert Beeson at New Wave.
In print media, Screen International is most closely aligned to my aesthetic and interest, and also Variety and The Hollywood Reporter. I will pick up every publication and flyer I see at festivals or film events ‒ anything that will help me to get insight into guests or titles that might work for DIFF.
Interview by Esther McCarthy
More Word Of Mouth