Festivals on both sides of the Atlantic had to scramble to re-organise events in light of the volcanic travel chaos; Cannes says it will watch "the evolution of the situation."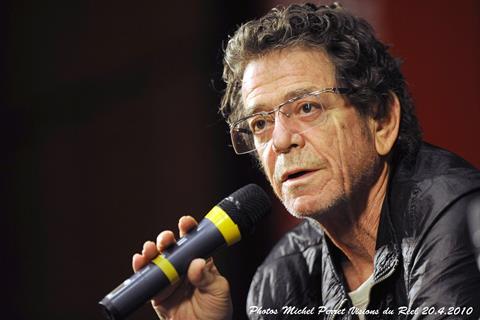 One seller at last week's MIPTV in Cannes had to take two buses to Paris, a taxi from Paris to Calais, and then a fishing boat home to the UK followed by a train ride to London — just one tiny example of the travel chaos caused by the Icelandic volcanic ash cloud. With stories such as this (and many far worse), some are wondering if the volcano problems could resume and interfere with the film industry's biggest event of the year, the Cannes Film Festival (May 12-23).
For now, most people are taking a wait-and-see approach since the flight bans have been lifted; if flights are already booked most aren't taking the precaution of alternate train travel unless travel is disrupted again in the next 2 weeks. And for those who were on the fence about attending, especially from the US, they may wait another few days to ensure safe airline travel goes smoothly before confirming flights to France.
"Nobody knows what will be the situation next May 12th. We will communicate at the right time depending on the evolution of the situation," a Cannes Festival spokesperson told Screen.
There are also costs to consider – many MIP attendees racked up thousands of dollars of extra expenses being stuck in France; likewise many European visitors to Los Angeles or New York find themselves with hotel bills for an extra two weeks, a huge budget crunch for an independent producer or small festival programmer.
As the Tribeca Film festival got underway this week [April 21] organisers continued to revise travel schedules but stressed that there would be no absentees. "I am happy to report that it looks like everyone is going to get here," the festival's executive director Nancy Schafer said.

The French cinema showcase City Of Lights, City Of Angels (COL•COA) Film Festival in Los Angeles, which runs from April 19-25, was missing some guests, especially for its opening, but luckily had prints in place.
Among the most immediate victims of the volcanic ash debacle were the European film festivals whose dates collided with the flight bans.
Visions Du Reel (April 15-21), the documentary festival in Nyon, Switzerland, and CPH:PIX Copenhagen (April 15-25), have both been scrambling in recent days to re-arrange their programmes, track down prints and revise their guests' itineraries.
To the organisers' relief, legendary American rock-star-turned filmmaker Lou Reed managed to make it to Nyon to present the world premiere of Red Shirley. This is a short doc about his 100-year-old cousin who left Poland on her own in 1938 at the age of 19 years, with only two suitcases and a few dollars in her pocket to travel to Montreal before finally slipping off illegally to New York, buried under the goods on a truck.
Reed's travel plans were a walk on the wild side too. The rock star was obliged to travel to Switzerland by rail from London to Paris and then on to Switzerland. "It was an hour late but it happened," a festival spokesperson said of Reed's appearance at the screening of his film and a subsequent poetry reading.
CPH:PIX , meanwhile, had to cope with the loss of two jury members Amat Escalente and Finola Dwyer, who were replaced at short notice by director Pernille Fischer Christensen and producer Jon Nguyen.
"The cloud hit us at 4 pm on the very first day of the festival," said Festival Director Jacob Neiiendam of the volcanic dust.
The festival was obliged to postpone last weekend's screening of the original version of Fritz Lang's Metropolis with newly composed live music by Swedish sound artist BJNilsen. (Nilsen was stranded in Iceland.) However, Nilsen safely arrived in Copenhagen on Wednesday and the screening has been re-arranged for this weekend. Neiiendam said that audiences had help up well.
Both CPH:PIX and Visions Du Reel successfully staged what were originally intended as "live" events using skype.
Film London's CEO Adrian Wootton described the travel disruption as a short-term inconvenience for international filmmakers currently working in the UK. "A long disruption would have had a serious impact," Wootton commented. "If this disruption continues, it would have a dramatic effect on inward investment. With the best will in the world, I can't see how inward how inward investment - certainly for large studio pictures - can be sustained without air travel."
There are currently some major productions ramping up to shoot at British studios, among them Martin Scorsese's The Invention of Hugo Cabret, which has production offices at Shepperton, and the Marvel project, Frostbite (also set up at Shepperton.) However, both are at early stages and it is understood that neither has suffered major disruption because of the travel chaos.
"Within the film industry, unless it has been essential travel, a lot of people have put their travel on hold," said a representative of BCD Travel, a company specialising in travel for cast and crew on film production.
And just today, the British Film Institute had to announce that most of the guests (including Barry Levinson and Larry David) for its HBO Weekend in two days have had to cancel their trips.
(with additional reporting by Jeremy Kay and Wendy Mitchell)