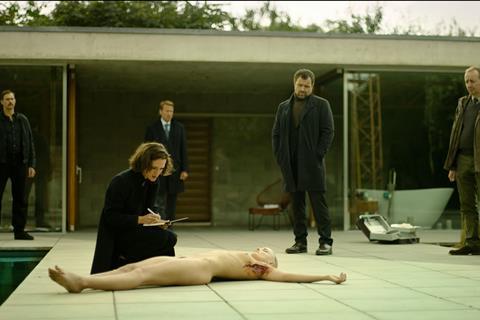 A Tweet sent by CEO Martin Moszkowicz of Munich- based Constantin Film, critiscing the lack of support given to film companies by the German state of Bavaria, of which Munich is the capital, was the talk of the first weekend of the Munich Film Festival.
"Bavaria has significant competitive disadvantages for modern media companies compared to other federal states. #constantinfilm will soon begin with the relocation of units to other parts of Germany." Moszkowicz tweeted on Friday June 29.
Constantin, Germany's leading independent producer and distributor, is the jewel in the crown of the Bavarian industry. Its importance is reflected in the number of productions featured in the programme of the Munich Film Festival, Bavaria's leading film event.
They range from the world premieres of two episodes of Perfume (pictured) which is inspired by Patrick Süskind's bestseller and will be broadcast by ZDFneo this autumn in Germany and simultaneously by Netflix in 200 territories outside German, through Nina Grosse's ZDF series The Typist, starring Iris Berben, Moritz Bleibtreu and Peter Kurth, to Christine Balthasar's event two-parter Bier Royal.
Moszkowicz explained to local film magazine Blickpunkt Film Constantin has ¨considerable problems getting creatives and teams in Bavaria,¨ because of the high living costs in the Bavarian capital - Munich.
"If Bavaria really wants to be No. 1 - especially as far as digital developments, forward-looking distribution and narrative formats are concerned, then one has to do significantly more then elsewhere given the size of the the industry that is based here," he told the magazine.
"Unfortunately we feel we are being abandoned in some areas. That's something that even a company like Constantin can't afford [to continue to accept] in the long-term."
Moszkowicz suggested that if nothing changed Constantin consider moving parts of the Constantin Film group to Cologne and Berlin within five years.
Although he said talks were ongoing with Bavaria's Economics Ministry and the State Chancellery in Munich about his concerns, Moszkowicz emphasised this "wakeup call" should not be misconstrued as "an empty warning" and that going public during the festivalwas a good time to "get the ball rolling".