EXCLUSIVE: Hailee Steinfeld and Tom Wilkinson will star in the adaptation of Caren Lissner's YA novel that Mimi Steinbauer and her team introduce to buyers on the Croisette.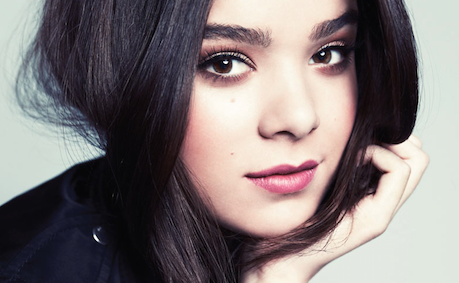 Principal photography is set for September on Carrie Pilby, in which Steinfeld plays a genius Harvard graduate who tries to find love and happiness in New York with the help of a simple checklist.
Susan Johnson makes her feature directorial debut from the adapted screenplay by Kara Holden and Dean Craig.
Eddie Izzard, Vanessa Bayer, Jason Ritter and Ben Winchell round out the key cast.
Suzanne Farwell and Susan Cartsonis produce alongside Johnson, while Elaine Harris is an executive producer. UTA Independent Film Group and ICM Partners jointly handle North American rights.
"I knew I had to come aboard the project as soon as I finished reading the script," said Steinbauer (pictured). "It is one of the most delightful and heartwarming screenplays I've read in ages. This film will certainly bring a smile to audiences' faces, especially with this amazing cast."
Radiant's current slate includes the thriller Take Down starring Ed Westwick, Jeremy Sumpter, Phoebe Tonkin and Sebastian Koch and romance and recent Tribeca world premiere The Driftless Area with Zooey Deschanel and Anton Yelchin. Both films will make their market screening premieres at the Marché.
Radiant sales titles Hungry Hearts will open in the US in June visa IFC while Alchemy is set to release Madame Bovary.