London Comedy Film Festival to open with a satirical comedy starring Matthew Macfadyen.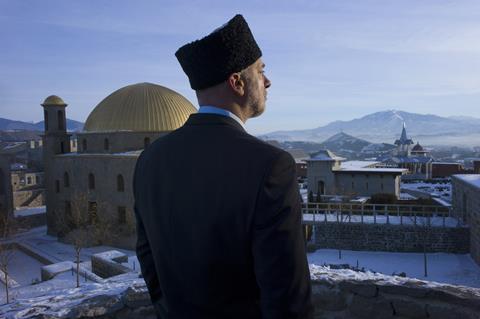 LOCO, the London Comedy Film Festival, will open Jan 22 with Ben Hopkins' Lost In Karastan (fka Epic), a satirical comedy starring Matthew Macfadyen as Emil Forester, a down-at-heel British director who is flattered when the president of Karastan invites him to film their national epic.
The festival presents Discovery Awards for shorts and features. The feature nominees are SuperBob by Jon Drever, MLE by Sarah Warren and The Fitzroy by Andrew Harmer. These films will be showcased on Curzon Home Cinema.
Other film selections include The Bubonic Play (world premiere); Dutch dark comedy Farewell To The Moon; Czech selection Totally Talking; and Onur Tukel's vampire comedy Summer of Blood.
The classic films showing include Kind Hearts and Coronets, The Fisher King, Who Framed Roger Rabbit?, and Abigail's Party, paired with a 1970s-themed drinks party. Kids' screenings include Aladdin at the BFI IMAX.
The festival's industry talks include a Kickstart Your Comedy Career course.
Denise Hicks, LOCO director, said: "LOCO is the UK's only international comedy film festival, celebrating the world's most original comedy films.
"This year we have more new British films, more film-maker interviews and training, and a season of live events and screenings around social class and comedy, creating debate just three months before the election.
"Peter Ustinov once said that 'comedy is just a funny way of being serious', and this year's programme shows the extraordinary range of genres and themes that comedy can cover."